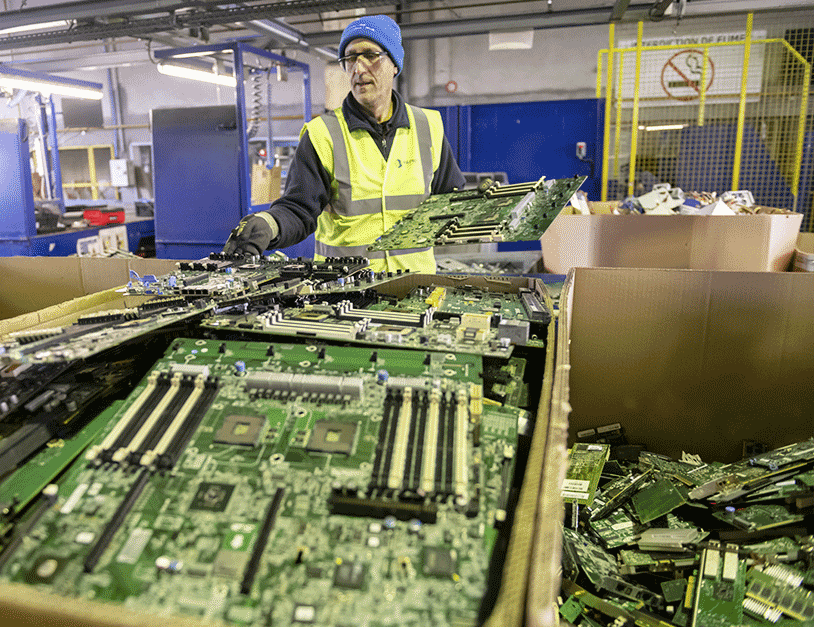 Our solutions for electrical and electronic waste
From computers to freezers, cellphones to TVs, the amount of waste from electrical and electronic equipment (WEEE) is growing three times faster than any other type of waste.
It can no longer be disposed of via landfill sites and the authorities have drawn up strict specifications concerning its recycling.
OUR RESPONSE TO REGULATORY CHANGES
In response to these increasing volumes and the regulatory context, we created Paprec D3E to collect and optimise the recycling of batteries and other WEEE in France.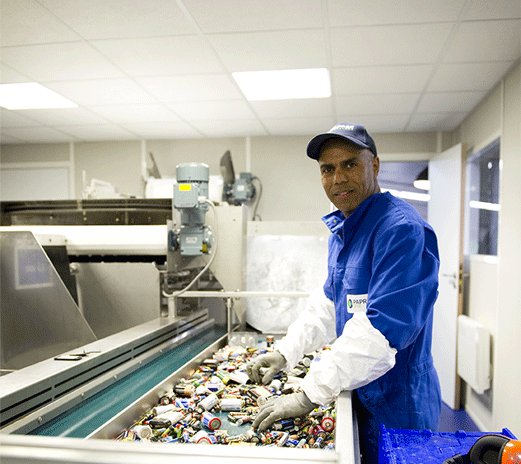 A BATTERY PROCESSING PLANT
Every year, Paprec D3E collects and processes more than 3,000 tonnes of batteries and accumulators at its Cestas platform in the Gironde area, making us the leader of this sector.
After sorting, saline and alkaline batteries are shredded and all recyclable materials are recovered by classified facilities. The other types of batteries are processed by specific streams.
Paprec D3E has 8 classified plants throughout France, which collect and recycle 100,000 tonnes of WEEE every year.
Paprec D3E has built up a national collection and processing network:
Cestas (33)
Chassieu (69)
Castres (81)
Chauvigny (86)
Sarcelles (95)
Pont-Sainte-Maxence (60)
Troyes (10)
Orléans (45)
Marseille (13)
Honfleur (14)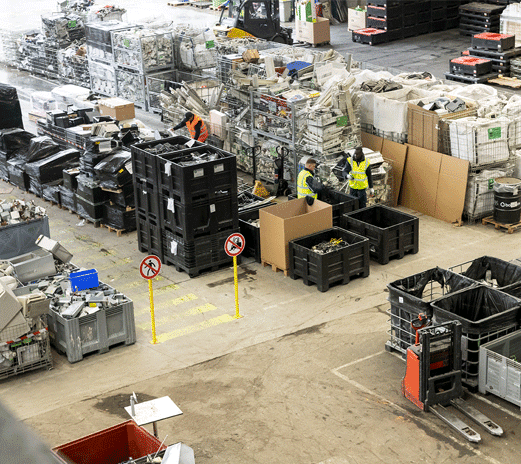 A CUSTOMISED RESPONSE FOR ALL YOUR WASTE
Businesses and administrative institutions, contact us about your "batteries and WEEE" problems: we propose customised solutions including collection, recycling banks, consulting, etc.
stay informed on linkedin