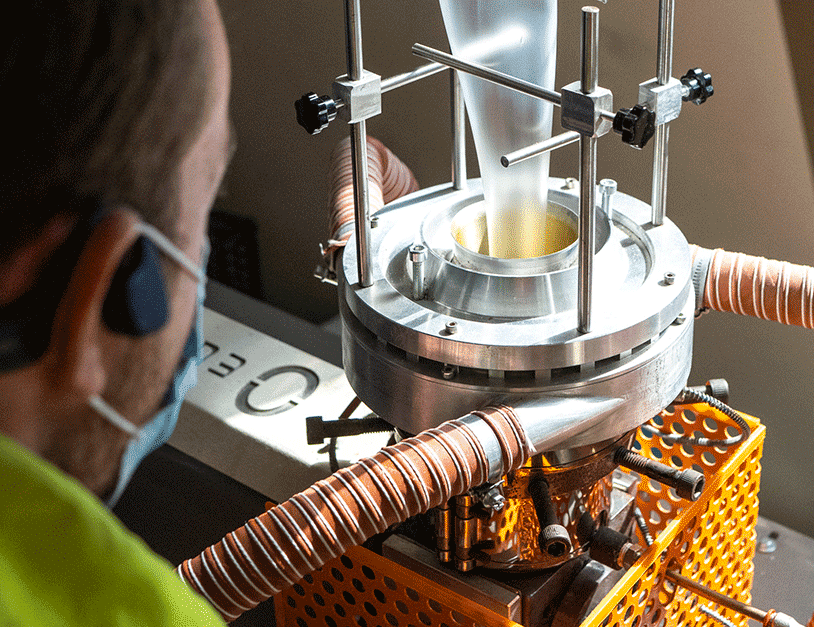 Our ambition of excellence
Both professional and environmental, excellence is Paprec's fundamental value. It is the foundation on which its history and future are built. Here is how the Group guarantees excellence every day.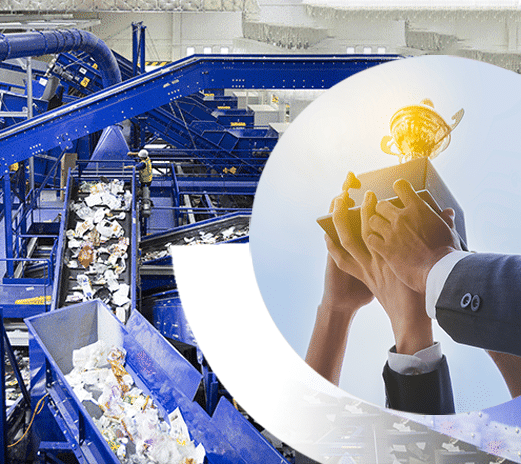 EQUIPMENT AT THE CUTTING EDGE OF TECHNOLOGY
Advanced equipment, high-quality materials, capable staff and respect for the environment – Paprec's ambition of excellence has always applied at all levels. Explanations.
Targeting performance

In terms of technology, Paprec uses the best tools currently available while also investing now in the tools of the future. Our goal is to constantly develop our collection and processing facilities to achieve ever-greater performance and responsiveness to customer needs.
Paprec also applies this philosophy with staff, placing them at the centre of what we do. Trained, supported and encouraged to develop in tandem with their activities, they give life to an inclusive, egalitarian Group where the desire to meet new challenges is an article of faith.
Committed to an approach based on sustainable development, Paprec is also focused on combining industrial and environmental performance. The Group helps to develop infrastructure and offer services that contribute to achieving global environmental goals while encouraging the circular economy and making energy efficiency an absolute development priority at Paprec sites.
All these points have earned the Group over 30 distinctions since its founding, including the European Sustainability Award in 2019.
And, more recently still, the 2020 industrial company of the year award.
OUR ACTIVITIES HAVE CHANGED COMPLETELY. RECYCLING HAS NOW MOVED FULLY INTO THE 21ST CENTURY.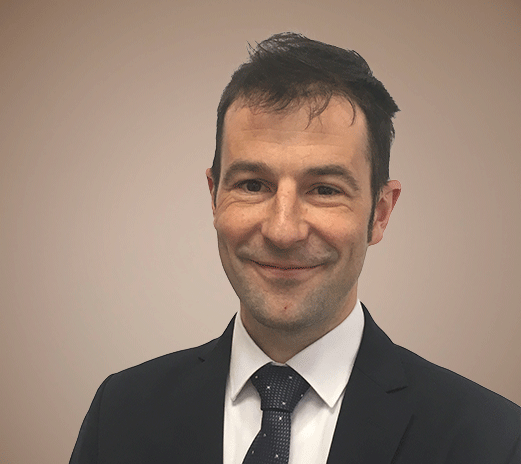 Pierre Allain . Director of Excellence in Household Waste Collection at Coved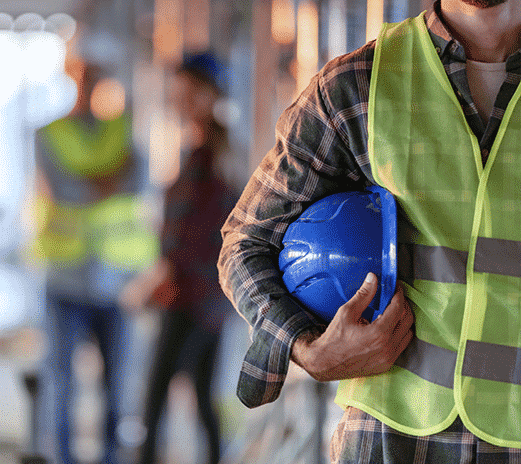 Created in 2001, Paprec's Safety Committee represents and manages a programme of primary importance for the Group. Each Paprec operation and each site is audited to ensure its equipment and facilities meet the required standard.
Following these inspections, sites are awarded MASE or OHSAS 18001 certification, guaranteeing the health and safety of their staff. With this responsible initiative founded on a proactive approach, the Group set itself the goal of anticipating regulatory changes by putting new, increasingly effective standards in place to protect its teams.
As excellence in one area encourages excellence in others, these improvements were also made possible by the adoption of new equipment, such as robotic tools that reduce the need for human intervention.
"WITHIN THE GROUP, WE DO EVERYTHING WE CAN TO GIVE OUR SUPPLIERS NEW IDEAS AND DEVELOP TECHNIQUES THAT IMPROVE WORKING CONDITIONS AND REDUCE THE NUMBER OF ACCIDENTS. EVERYTHING IS CONNECTED."
Pierre Allain – Director of Excellence in Household Waste Collection at Coved
HIGH-QUALITY RAW MATERIALS
Recycler plus et valoriser mieux. Telle est la ligne de conduite de Paprec dans le domaine du recyclage des déchets. C'est pourquoi le Groupe s'attache à produire aujourd'hui des matières premières recyclées dont les niveaux de performances sont équivalents à ceux des matières vierges, et ce qu'il s'agisse de leurs caractéristiques techniques ou de leurs capacités de mise en œuvre.
Collected, sorted at source and then treated and purified in our plants, these products can be fed back into increasingly environmentally friendly production and consumption circuits to address the depletion of the planet's natural resources.
This is more than just recycling – it is regeneration. A word that could also be used to define the strategy of the Paprec Group, determined to reinvent itself every day by seeking new standards of excellence, as it always has and always will.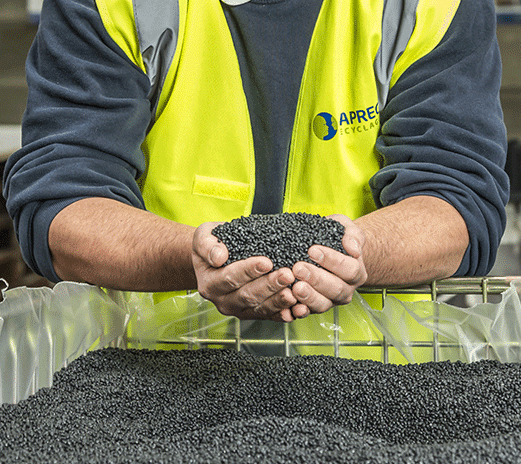 Stay informed on linkedin