Paprec, N°1 in paper/cardboard recycling
No. 1 in paper and cardboard recycling in France and Switzerland; we have some of the most efficient collection and sorting systems around. We aim to provide customised solutions to fulfil your recycling and recovery requirements for paper and cardboard, while guaranteeing the impeccable quality of our recycled products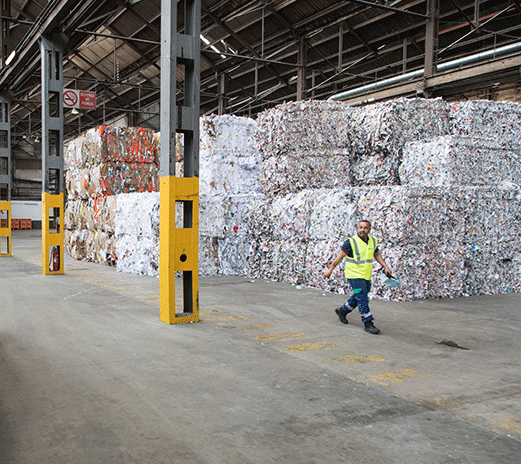 UNIQUE, LONG-STANDING KNOW-HOW
Paprec Group recycles more than 2.5 million tonnes of old paper and cardboard every year, turning them into recycled cellulose fibres (RCF, as this new raw material used by the paper-making industry is known). Our paper recycling know-how is essential for the successful manufacture of pulp by our paper-making customers.
Our industrial customers are highly appreciative of our services, in the fields of recycling and the design, installation and continuous operation of collection equipment.
CUSTOMISED, CUTTING-EDGE SOLUTIONS FOR YOUR WASTE
The group's network of agencies, determined to maintain impeccable product quality and fulfil the requirements of its partners, has acquired reliable, modern equipment to ensure the logistics aspects of waste processing: transport solutions, compacting machines, skips, sorting lines, etc.
Suction, conveyors, dust elimination, compacting, etc. Thanks to the integration of various innovations, often developed in-house, the systems we use are among the most efficient on the market, which is why the group has such a large share of this professional market.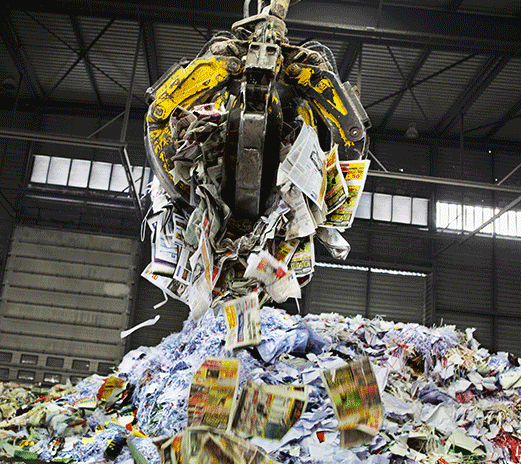 360 DEGREE SERVICE
Furthermore, to guarantee full service for our customers, we also propose preventive and corrective maintenance services on-site and 24/7 technical assistance.
stay informed on linkedin