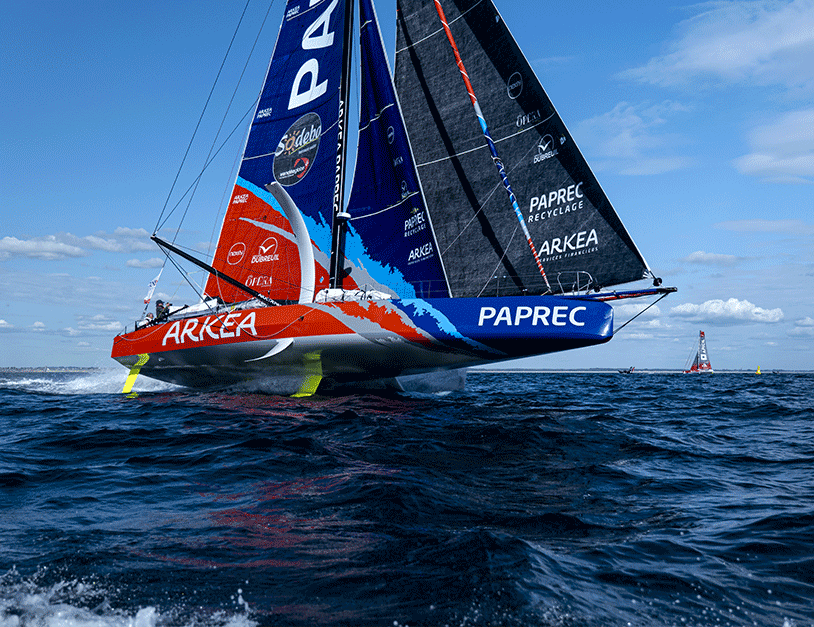 Paprec, a committed sports sponsor
Since the group's founding in 1994, we have become a major player in the sporting world. A regular sponsor of professional and amateur clubs, we support all these athletes in their competitions. We are also there for our employees in their sporting activities
From sailing to football, rugby to basketball and even hockey, we are present throughout the sporting season! In all, over 100 amateur and professional teams wear the Paprec colours.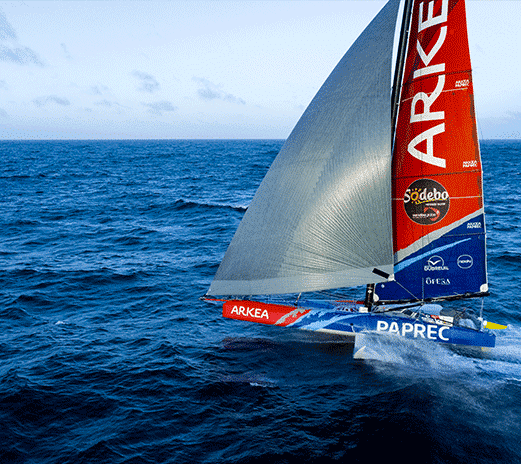 THE ARKEA-PAPREC SAILING BOAT: TARGETING THE 2020 VENDEE GLOBE
Conquering the oceans alone and without assistance on board an IMOCA yacht (a 60-foot or 18-metre monohull yacht) is an incredible challenge! A challenge that will be faced by our skipper Sébastien Simon, supported by the Arkéa Group and Paprec.
PAPREC HAS BEEN SUPPORTING SAILORS FOR OVER 15 YEARS
In the sporting world, Paprec Group is a partner and a sponsor that stands out for its loyalty.
Over the last 15 years, we have supported the greatest sailing champions, including Jean-Pierre Dick, the 2011 sailor of the year, Yann Eliès and Stéphane Névé, a sailor on the TP52.
Since a picture is worth a thousand words, take a look at our skippers' videos on our YouTube channel.
Find out more about Paprec and sailing on our YouTube channel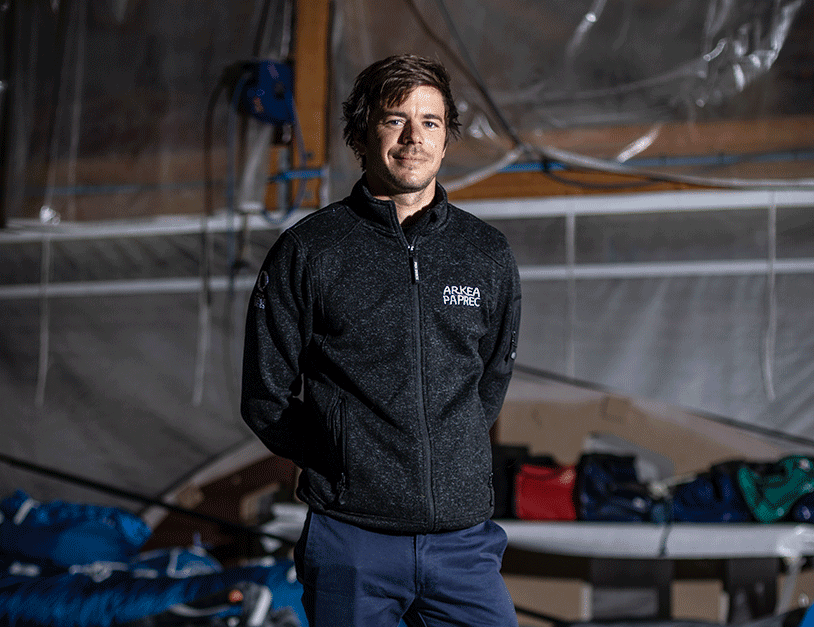 Sébastien Simon . Skipper de l'Imoca Arkea-Paprec
I DREAMED OF A SPORTING, TECHNOLOGICAL AND HUMAN CHALLENGE. DESIGNING AND BUILDING A NEW BOAT ATTRACTED ME AS MUCH AS THE VENDÉE GLOBE ADVENTURE ITSELF
L'ASM Clermont-Auvergne
We have sponsored ASM Clermont-Auvergne for over 30 years. This loyalty is rooted in our shared values.
The club won the French championship in 2010 and has been vice-champion 11 times. It is an institution that frequently reaches the heights of national and European professional rugby.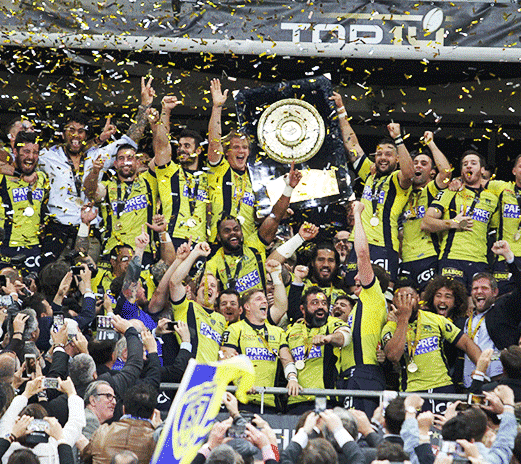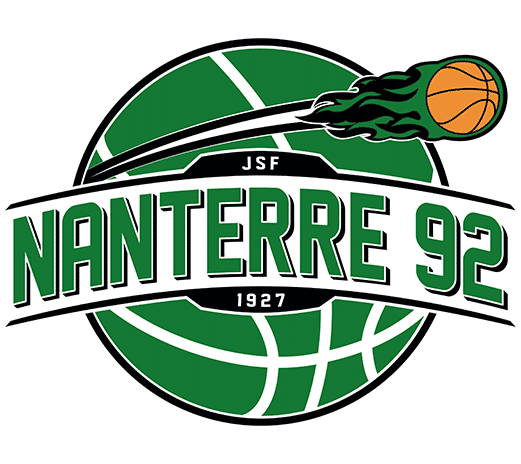 Nanterre 92
Founded in 1927 under the name Sporting Youth of Fontenelles de Nanterre (JSF Nanterre), the Nanterre basketball club turned professional in the late 1980s under the guidance of its president, Jean Donnadieu.
Now trained by his son Pascal, the "green and whites" have been French champions twice, won the French Cup and secured two European titles: EuroChallenge in 2015 and the FIBA Europe Cup in 2017.
LA COURNEUVE FLASH
We have been supporting the La Courneuve Flash team for over 20 years. They have won the most championships of any American football team in France.
Jean-Luc Petithuguenin, our chairman and founder, discovered the Flash team following the Super Bowl final in 1997. Amazed and delighted to learn that a club of such calibre was training a stone's throw from the company's original site, he wanted to meet them – and that's how the story began.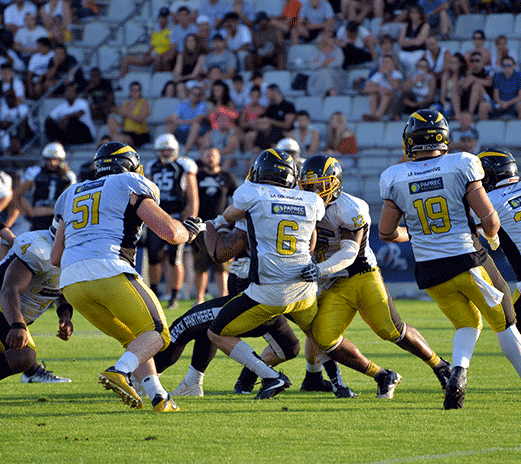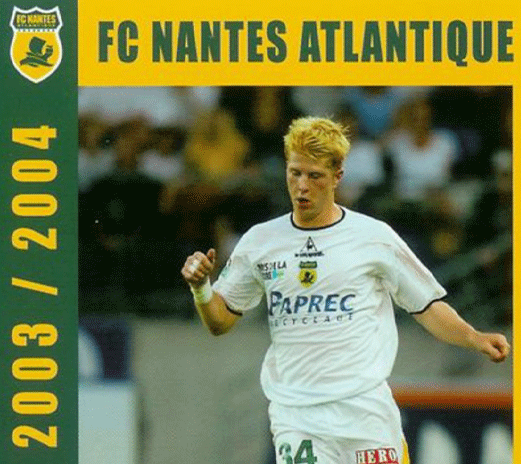 PAPREC AND THE NANTES ATLANTIQUE FOOTBALL CLUB
The company sponsored FC Nantes' players between 2003 and 2005. As well as a high level of public visibility, Paprec wanted to nurture a feeling of pride within the company. "By appearing on the shirts of a Ligue 1 team, Paprec is recognised as a serious company," explains Jean-Luc Petithuguenin. "It has to be said that we are as important in our sector as giants like Veolia and Suez."
PAPREC AT THE HEART OF AMATEUR SPORT
Around a hundred sporting organisations of all sizes across France proudly bear the Paprec brand on their equipment: veteran footballers in Saint-Maur, marathon runners in Cholet, cyclists in Yvelines and fencers in Senlis. By sponsoring local rugby, athletics or judo clubs, the group forges strong links with the associations and regions where it has a presence.
A wide variety of disciplines, with only one thing in common – Paprec employees, who each receive equipment on behalf of the clubs they are members of.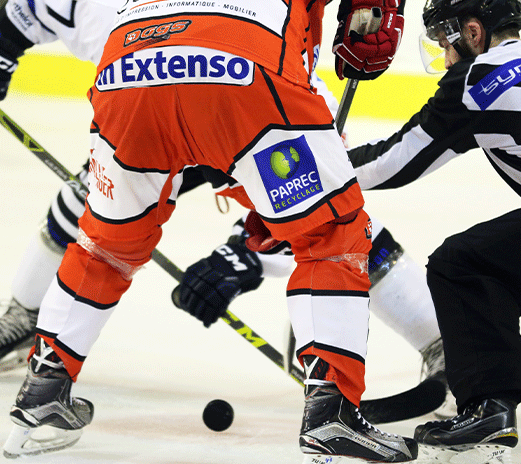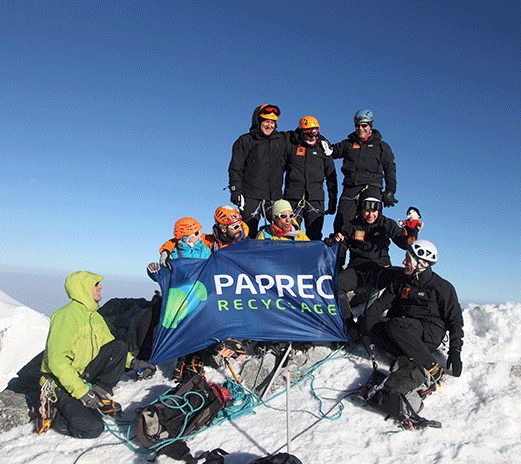 A regular sponsor of professional and amateur clubs, we also support our employees when they want to push their sporting limits.
In 2015, an employee from Auvergne was able to make their dream a reality by running the Athens Marathon in the Paprec colours.
We also supported an employee who reached the summit of Everest in 2016, having already climbed the Matterhorn in Switzerland and Aconcagua in Argentina (6,962 m) in the same year.
We also like to promote team spirit by sponsoring our employees in races such as the Sainté-Lyon, the Touraine Loire Valley Marathon and the Parisienne.