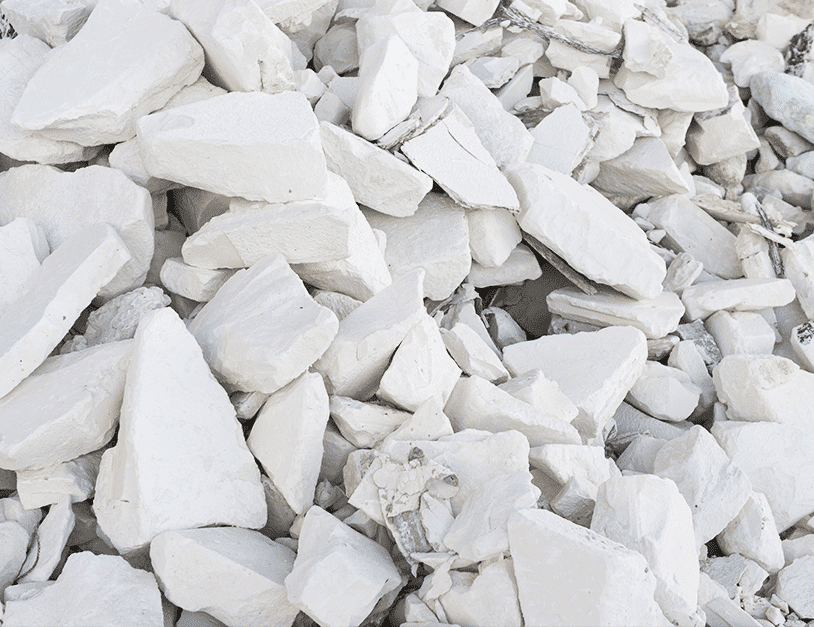 Our solutions for construction site waste
The construction industry generates ten times more waste than households, and yet little has been achieved in this sector in terms of recycling.
Twenty years ago, we anticipated the potential and the requirements of this industry, and current regulatory changes are encouraging our efforts to do more, in collaboration with our customers.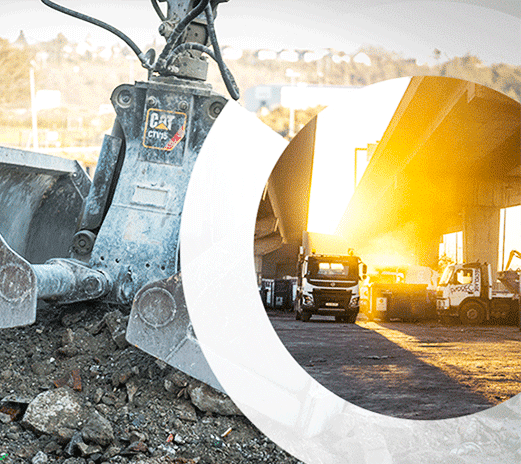 EXPERT IN ALL KINDS OF WASTE
Paprec Chantiers, a subsidiary of the Paprec Group, is specialised in the collection, processing and recovery of construction site waste:
Inert waste (debris, breeze blocks, tiles, etc.)
Non-hazardous waste (scrap metal, PVC, polystyrene, etc.)
Hazardous waste (asbestos, putty, contaminated soil, etc.)
Paprec Chantiers collects and processes almost 600,000 tonnes of waste per year.
TARGET: A CLEAN CONSTRUCTION SITE
To help its construction customers to obtain HQE, Breeam or Leed certifications for their construction sites, Paprec Chantiers is committed to guaranteeing clean construction sites for the structural works and fittings/finishing phases. This guarantee implies :
Use of a fleet of recent trucks and alternative transport means (river transport)
Optimised sorting at the site (skips for each type of waste, installation of information signs, quality expert intervention for large construction projects).
Implementation of specific schemes for urban construction sites (big-bag collection by truck cranes, for example).
Cleaning at the end of construction.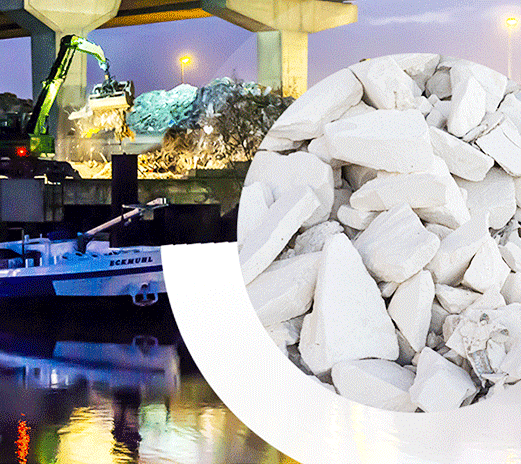 PAPREC CHANTIERS GUARANTEES EVERYDAY COMPLIANCE WITH REGULATIONS
Issue of waste tracking forms
Implementation of monthly reporting for customers
Implementation of the new waste In/Out register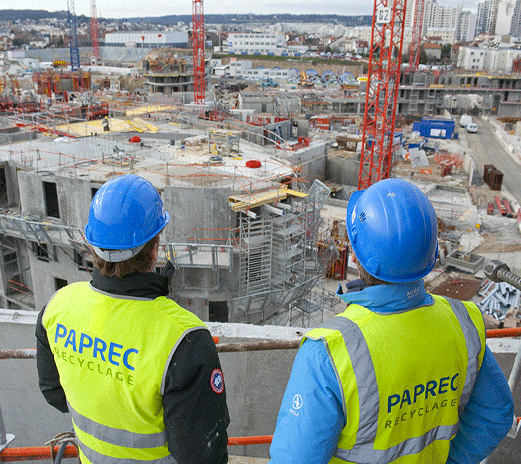 In compliance with the Paprec Group's commitments, we do our utmost to optimise the recovery rates of construction site waste and to reduce its environmental impact:
Optimisation of sorting chain operations
Development of river transport for waste
Recovery of raw materials
EFFICIENT LOGISTICS
Paprec Group has sites exclusively devoted to recycling construction site waste and agencies to organise the service:
Paprec Chantiers in Gennevilliers (92)
Paprec Chantiers in Wissous (91)
Paprec Chantiers 44 in Saint-Herblain (44)
Paprec Chantiers in Marseille (13)
Paprec Chantiers in Bruguières (31)
Paprec Chantiers in Montardon (61)
Paprec Chantiers in Hyères (83)
stay informed on linkedin