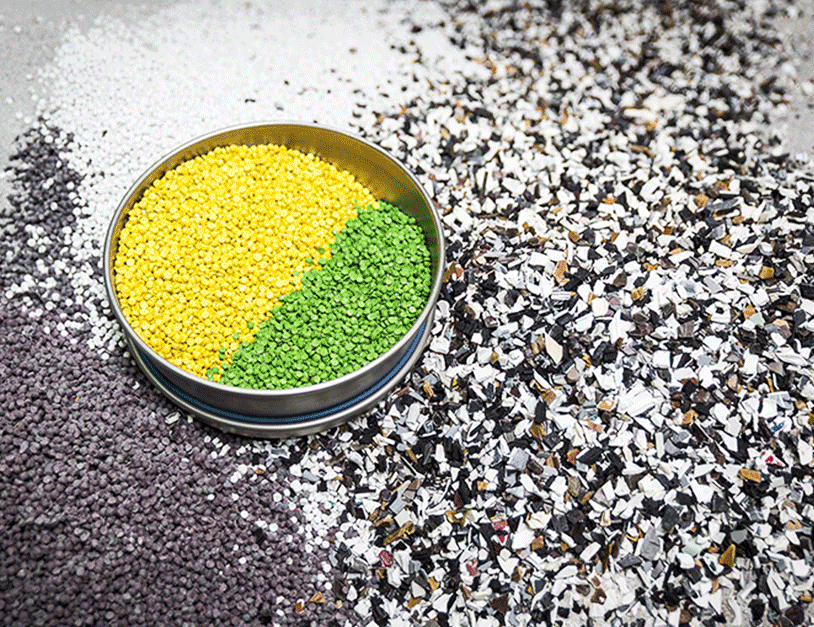 Our solutions to recover and recycle your plastics
We are France's leading plastic recycler and innovate continuously to propose customised, optimal solutions to meet your requirements in terms of plastic recycling and recovery. We also produce top quality recycled plastics.
Together, let's create a future for plastic.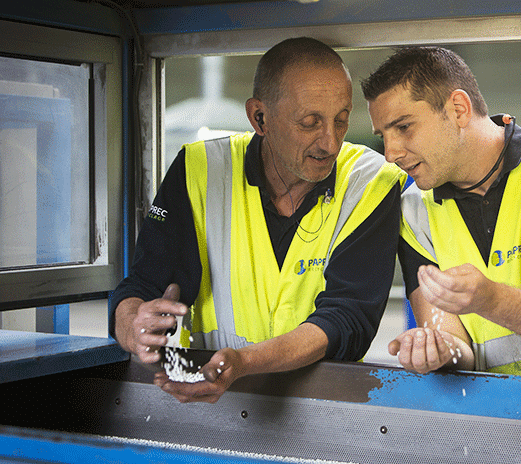 WE ARE EXPERTS IN THE RECOVERY OF ALL TYPES OF PLASTIC
Our expertise includes all plastic types, including plastic waste from selective collection, agricultural and industrial activities.
Acrylonitrile butadiene styrene (ABS)
Polyamide (PA)
Polycarbonate (PC)
Polyethylene (PE)
Polyethylene terephthalate (PET)
Poly(methyl methacrylate) (PMMA)
Polypropylene (PP)
Polystyrene (PS)
Polyvinyl chloride (PVC)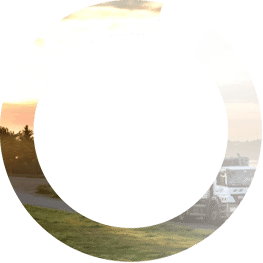 N°1
in recycling in France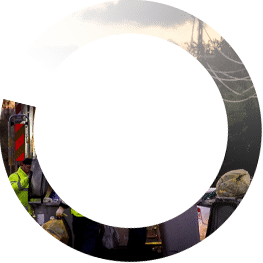 12
Paprec Plastiques plants at quality certified Paprec sites throughout France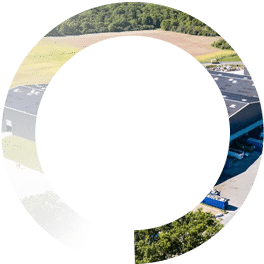 300 000
tonnes of plastic collected every year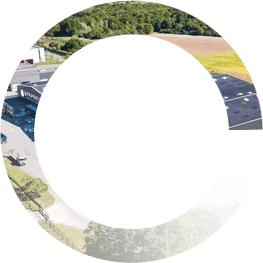 10
million invested in our industrial plants every year
WHY TRUST US TO RECOVER YOUR PLASTIC ?
CUSTOMISATION
We are attentive to your requirements to be able to propose customised solutions and comply with your specifications.
NETWORK
We are present throughout France with 12 plants in France and Switzerland, employing more than 200 people to recycle and recover your plastic materials.
EXCELLENCE
We use globally-renowned, cutting-edge technologies (re-generation, polycondensation, compounding, micronisation, shredding) in our 12 quality certified sites.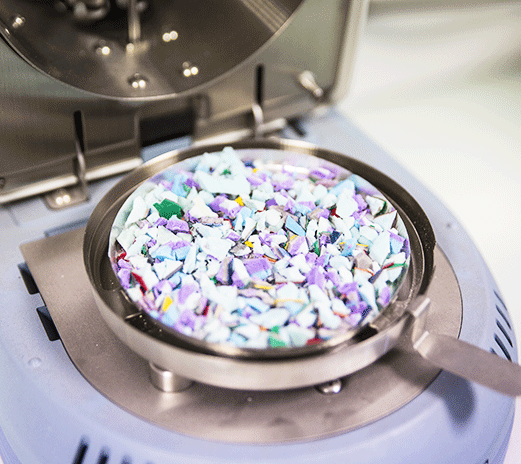 TRACEABILITY
We have our own sales activity, in direct contact with the plastic industry.
INNOVATION
We use the best technologies to optimise plastic recovery. For example, we have developed computer reporting and collection tools to enable remote monitoring of storage levels by our technicians. We also have intelligent sorting machines to improve the precision of plastic sorting operations.
QUALITY
100% of our plants have laboratory facilities to perform quality inspections on our recycled plastics to guarantee that their quality is identical to that of virgin materials
OUR SATISFIED CUSTOMERS
We collect, sort and recycle plastic household waste for more than 250 public authorities.
Large industrial corporations, such as Orangina Schweppes, Plastic Omnium, Coca-Cola, Vavin, Saint-Gobain, and Lapeyre, buy our recycled plastic to manufacture new plastic goods.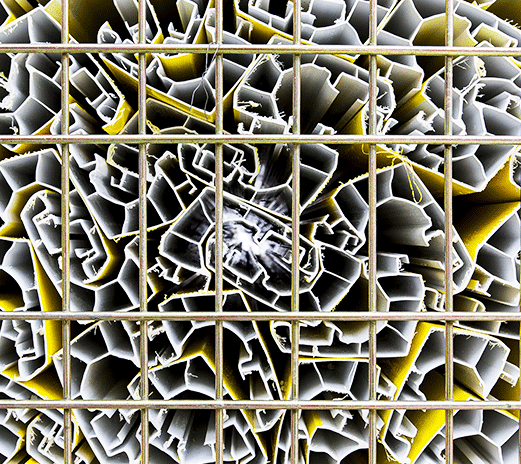 WHY RECOVER YOUR PLASTIC ?
BECAUSE IT IS A LEGAL REQUIREMENT
Like all businesses, you have a legal obligation to sort your recyclable waste, including plastic, and have it collected. As France's leading plastics recycling operator, we do our utmost to help you with this transformation process.
BECAUSE WE MUST PRESERVE OUR NATURAL RESOURCES
Recycling plastic is a strong action against wastage and pollution. It generates just one-third of the CO2 emissions caused by producing virgin plastic.
BECAUSE PLASTIC HAS A FUTURE
Every year, up to 4.5 million tonnes of plastic waste is thrown away in France; the recovery rate is 24.2%(1), which remains low.
WHY BUY RECYCLED PLASTIC ?
BECAUSE RECYCLED PLASTIC IS ECONOMICAL
The price of recycled plastic is lower than that of virgin plastic, and this price is stable.
BECAUSE RECYCLED PLASTIC IS EFFECTIVE
The performance of recycled plastic is the same as that of virgin plastic.