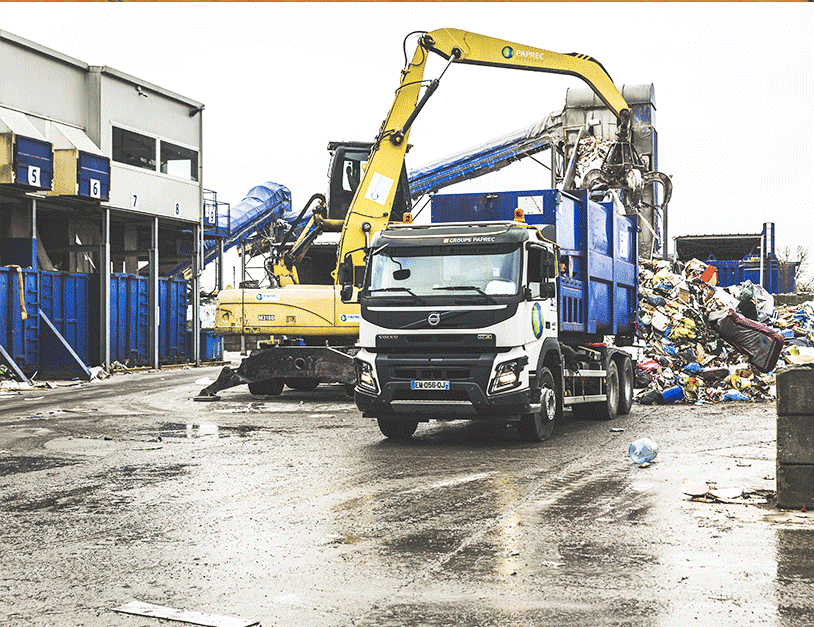 Our solutions for ordinary industrial waste
Ordinary industrial waste is waste generated by neither households nor the construction industry that is neither inert nor hazardous.
France produces an estimated 95 million tonnes per year and ADEME estimates that 30% of this waste still ends up in landfill sites or incinerators. We do our best to include all ordinary industrial waste in our recycling streams and recover everything that can be used.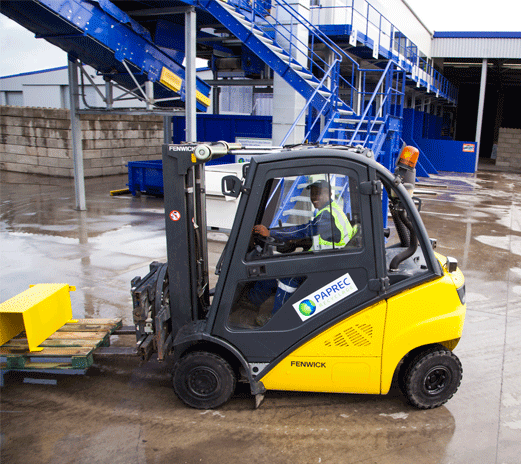 A COMPREHENSIVE SOLUTION FOR YOUR ORDINARY INDUSTRIAL WASTE
With 22 plants throughout France, the Paprec Group collects ordinary industrial waste from firms in the agri-food, chemical, pharmaceutical and steel industries, as well as from logistics and major retail operators. We recycle 2 million tonnes of ordinary industrial waste per year.
To ensure perfect management of your ordinary industrial waste, we have all the necessary equipment: skips, compacting machines, vehicles, handling equipment, sorting lines, transformation units, etc.
We thus guarantee optimised logistics flows for the waste and can also assist you on your own premises, with an expert team of advisers. We guarantee total contracted management of waste, including administrative formalities.
INNOVATIONS FOR YOUR WASTE
We are at the cutting-edge of waste recycling innovation. Our group was the first to adapt the automated optical sorting technology designed for selective collection to ordinary industrial waste. In partnership with equipment manufacturers, we have developed new sorting lines specifically for ordinary industrial waste.
They have a processing capacity of between 2,000 and 5,000 tonnes per month and are equipped with all the latest technology (aeraulic separators, optical sorting systems, etc.). The recovery rate of these new generation sorting lines has risen by 10%, from 60% with the old equipment to 70%.