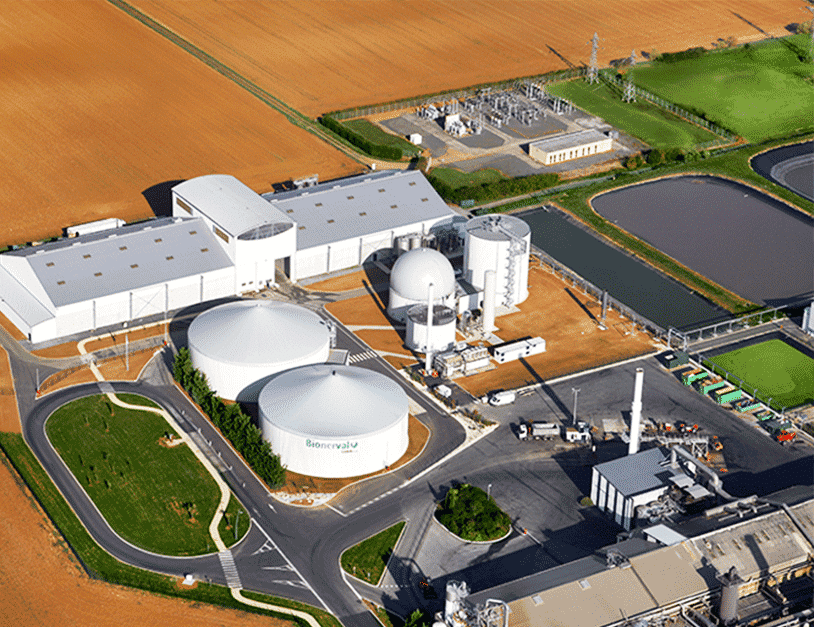 Trust the Paprec experts to recycle your biowaste !
Organic waste generated by agriculture, forestry, municipal or household activities can produce high quality organic soil additives (compost). We can help you to collect, sort and recover these waste flows, by implementing specific solutions.
WHAT IS BIOWASTE ?
Organic waste or biowaste is waste from natural animal or plant resources.
Biowaste deteriorates thanks to the action of bacteria and other micro-organisms: it rots and ferments, which is why it also known as fermentable or putrescible waste.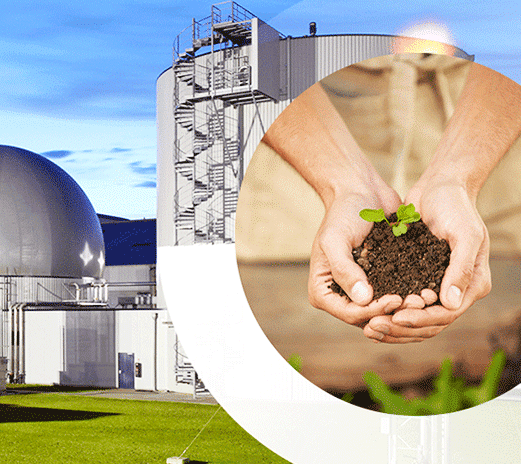 YOU ARE LEGALLY REQUIRED TO RECOVER YOUR BIOWASTE, SO WHY NOT LET US HELP !
Recent changes in legislation and the need to reduce the amount of waste sent to landfill sites, which causes pollution and wastes energy, are encouraging us all to maximise the recovery of organic waste.
Since 1 January 2012, all large producers of fermentable waste are required to have it processed to facilitate its return to the soil in the form of organic additives.
Separate treatment of biowaste enables renewable energy to be produced, thanks to methanation, and the production of quality compost, a natural additive that enables the lasting improvement of agronomic soil, helping plants to grow without using chemical fertilisers.
THE PAPREC GROUP HAS A RANGE OF SOLUTIONS FOR THE NEW CHALLENGES RAISED BY FERMENTABLE WASTE
In association with Saria Industries, we have created Sariec, a company specialised in the recovery of fermentable waste. Three methanation plants have been commissioned in Bennet (85), Issé (44) and Etampes (91).
This offer is intended for :
the agri-food industry: packaged food products that cannot be sold;
catering operations: leftovers from preparing food and/or table scraps, including those containing yoghurt pots and plastic packaging.
Our agencies (Paprec Agro, Paprec CRV, Gros Environnement) also ensure the transfer, storage and transformation of green waste in composting platforms.
EFFICIENT, ENVIRONMENTALLY-FRIENDLY RECOVERY SOLUTIONS
We propose cutting-edge biowaste management solutions :
Sorting
Collection of waste flows
Depackaging of packaged food waste
Waste recovery
Fermentable waste is transported to a depackaging machine, which separates the packaging from the organic matter. This is then dispatched to a biogas production plant.
After decomposition, the organic waste is used to produce agricultural fertiliser and biogas to generate heat or electricity.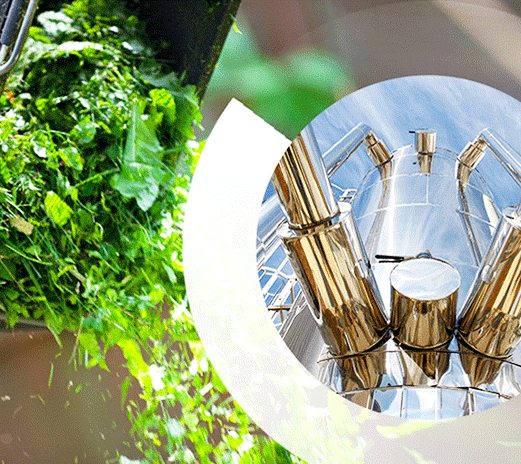 STAY INFORMED ON LINKEDIN