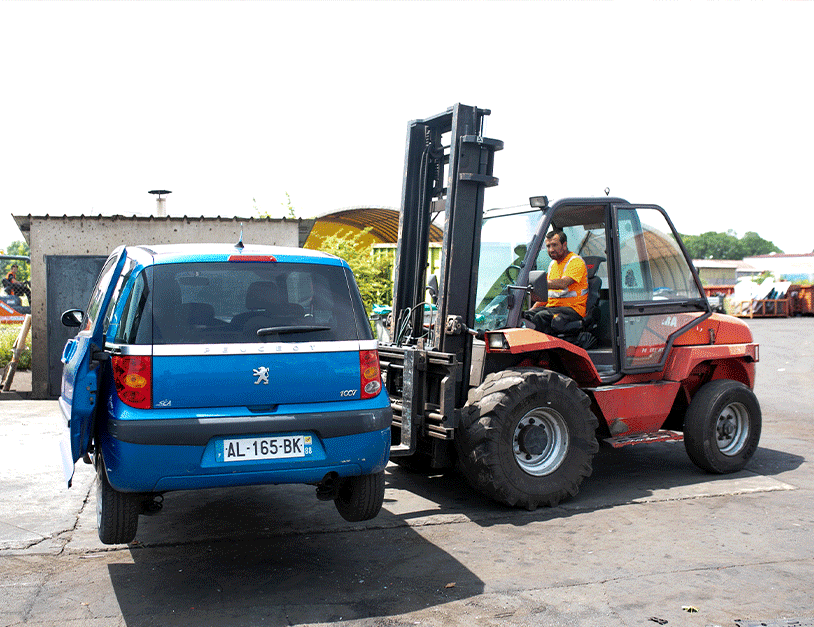 END-OF-LIFE VEHICLES (ELV): A SECOND LIFE FOR SCRAP VEHICLES
End-of-life vehicles (ELV), considered hazardous waste until the depollution stage, must undergo several stages of destruction and processing. This process is strictly controlled! Paprec has certified centres to guarantee safe recycling of these vehicles for insurance companies, car manufacturers and garages.
Approximately 2.4 million new vehicles are registered every year in France. At the same time, more than 1 million cars end up in ELV centres*. Batteries, engine coolant or brake fluid, tyres, residual fuel, etc.
End-of-life vehicles contain many components that present a risk for human health and the environment.
Strict laws apply to the dismantling process to prevent pollution. Only certified sites are permitted to manage these operations.
30 min
is the average time it takes to dismantle a vehicle.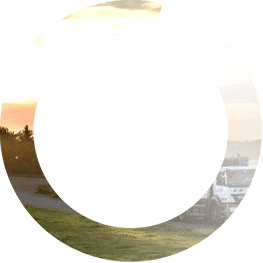 is the number of end-of-life vehicles that we recycle each year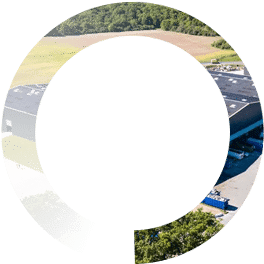 75%
is the percentage of metal making up these vehicles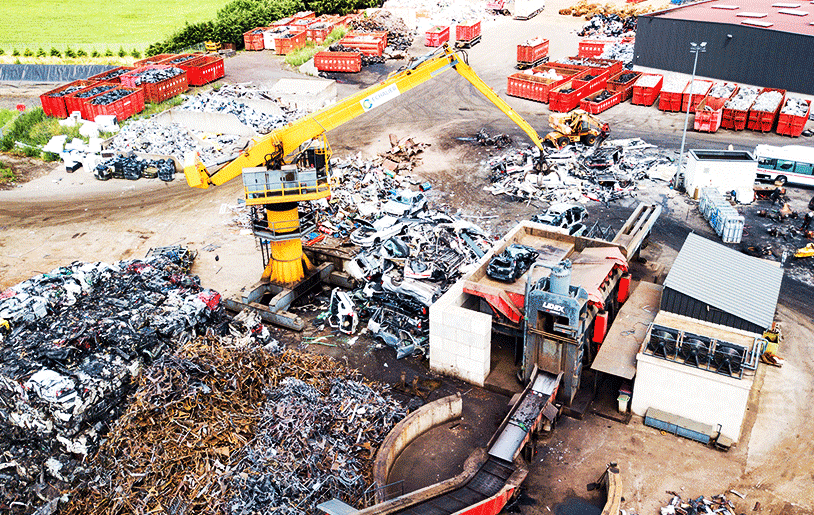 END-OF-LIFE VEHICLES : A MANDATORY PROCESS
Private individuals, professionals and insurance companies that have scrap vehicles to dispose of are required to go through specialised channels.
As a recognised expert in car recycling, we have a network of ELV centres throughout France, certified by the authorities  to perform all mandatory processing operations.
DESTRUCTION STAGES
When a vehicle is delivered to one of our centres, a destruction certificate is issued to ensure perfect traceability. Once the administrative formalities have been completed, the cars are put through a several-stage process:
A decontamination stage for the most dangerous components, like batteries, tyres and lubricants
The hazardous products are sent to our various processing streams for hazardous industrial waste
Parts that can be reused are dismantled and sold to professionals or private individuals
The rest of the bodywork is either sold to scrap merchants or compacted and shredded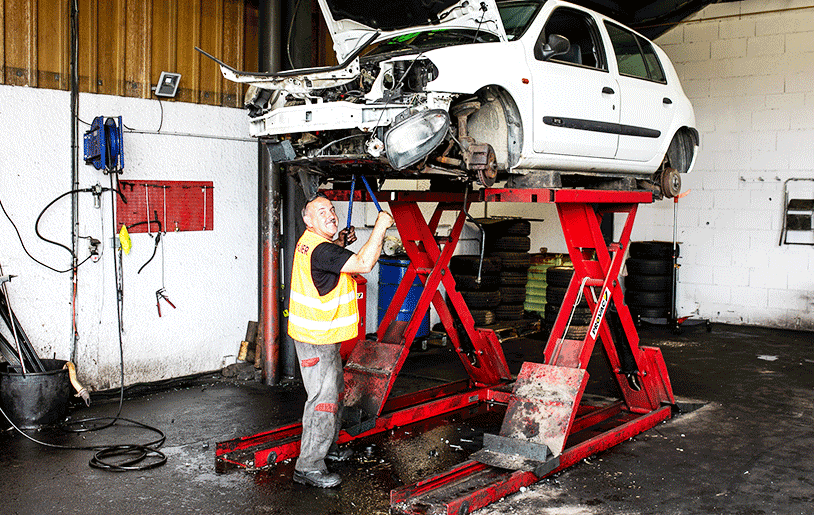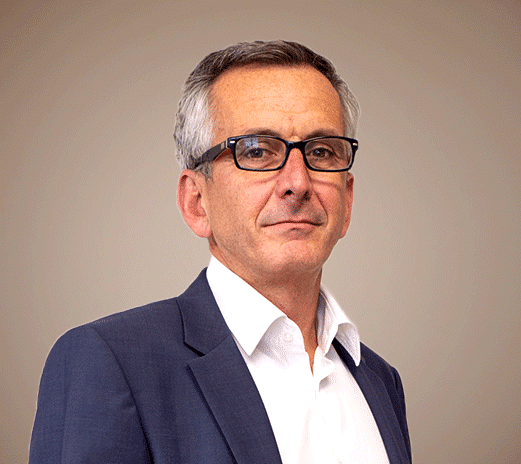 Yvan Perona . General Manager of the Scrap Iron and Metals business Paprec
ALL THE RECOVERED MATERIALS ARE PUT THROUGH THE RECYCLING PROCESS CORRESPONDING TO THEIR CATEGORY OR USED TO PRODUCE ENERGY.
MAKE THE MOST OF OUR EXPERTISE TO ENSURE COMPLIANCE WITH ELV REGULATIONS