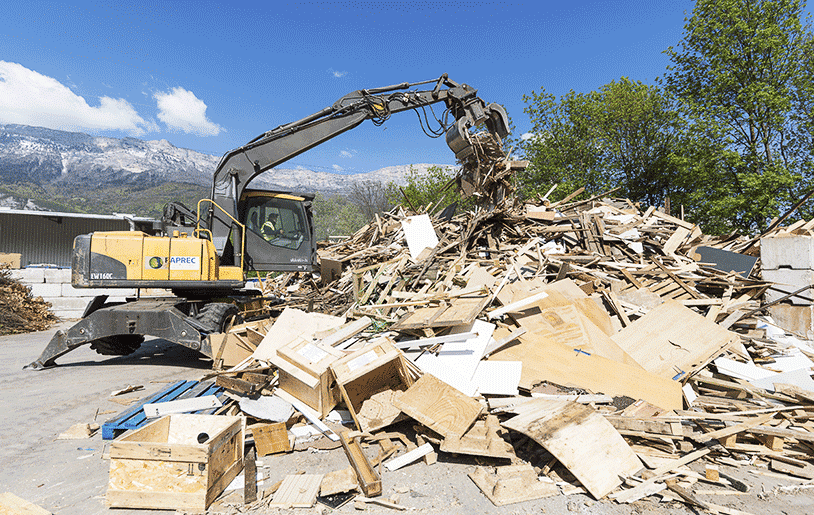 Collection and sorting of bulk waste for public authorities
The Paprec Group proposes services to collect, sort and recover bulk waste, implementing solutions that correspond to your challenges.
NEW CHALLENGES
Large domestic appliances, furniture, wood, scrap metal, large cardboard boxes, etc. Bulk waste can be difficult for public authorities to manage.
Recent changes in legislation and the need to reduce the amount of waste sent to landfill sites are encouraging us all to maximise the recovery of bulk waste. This waste represents a substantial source of raw materials, such as wood, metal and plastic, etc.
This non-standard household waste cannot be collected and processed like other waste.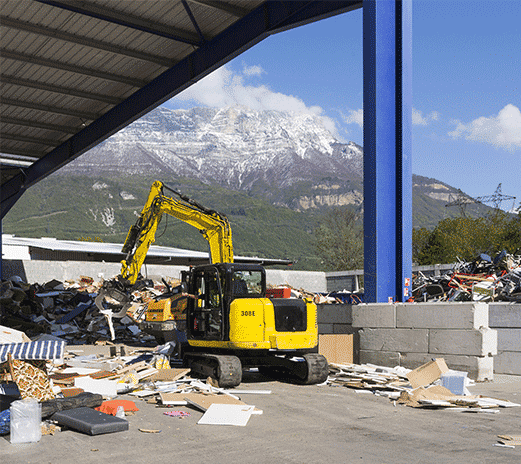 Thanks to our expertise, we have developed specific tools for the recovery of this type of waste. Today's rate of final recovery is around 60%, particularly for wood, ferrous and non-ferrous metal and plastics.
In our plants, waste is subjected to a preliminary sorting operation: waste that can be treated as domestic waste is sent to a storage centre; waste that complies with selective collection criteria is dispatched to the sorting lines; large recoverable items (WEEE, large furniture, scrap metal, etc.) are sent to our specific recycling facilities.
Thereafter, depending on the components of the bulk waste, the materials are reused or energy is produced (electricity).
We have efficient, customised tools for the sorting and recovery of bulk waste.
For example, our three sorting lines in Ile-de-France: Villeneuve-le-Roi, Gennevilliers and Wissous.
CUSTOMISED MONITORING
Our digital platform, Nodus, enables 24/7 consultation of your account on-line and access to our on-line services to manage your contract on a daily basis (geolocation of collection vehicles, full reporting, etc.)