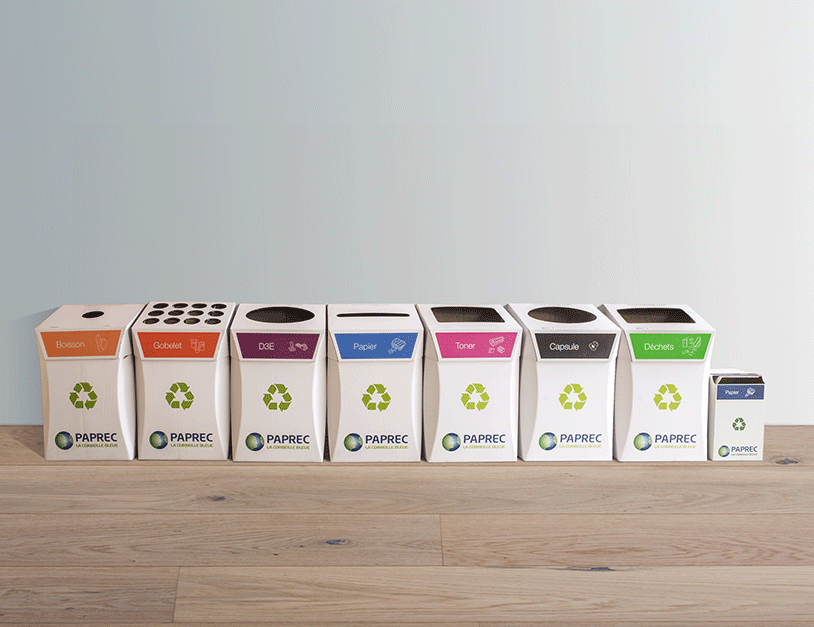 OUR SOLUTIONS FOR THE COLLECTION OF SERVICE SECTOR WASTE
OFFICES GENERATE MORE THAN 2 MILLION TONNES OF WASTE EVERY YEAR IN FRANCE.
This sizeable volume includes plastic packaging as well as paper and disposable cups. However, this figure has been significantly reduced over the past few years, thanks to strong awareness actions on waste collection and sorting actions, and the introduction of the 5-flow sorting decree in 2016, which sets out the rules of waste collection for administrative institutions and businesses.
Paprec and its subsidiary, La Corbeille Bleue, have solid know-how to help you in this area.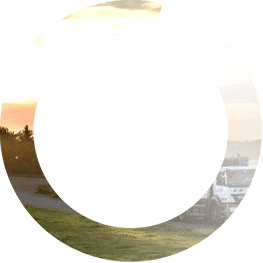 2,4
million tonnes of office waste every year produces in France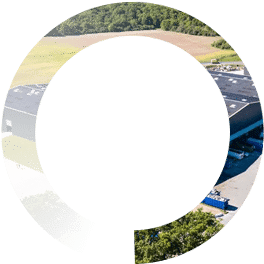 tonnes of CO2 waste avoided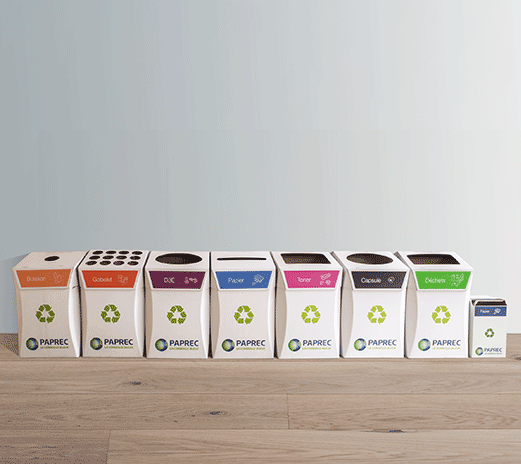 100%
of our collection boxes are recyclable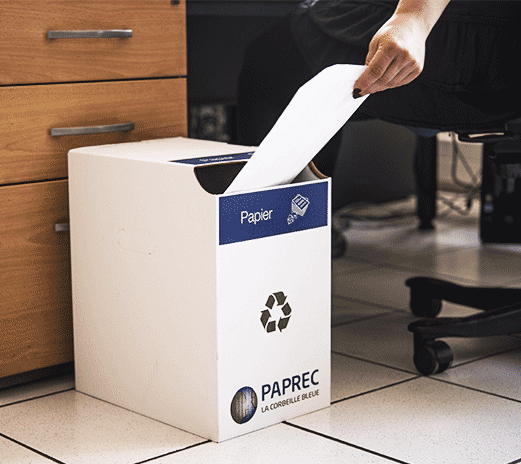 AT-SOURCE SORTING OF WASTE
All businesses with more than 20 employees and administrative institutions producing waste are legally required to implement at-source sorting and collection. This means setting up an organised sorting system to enable the collection of 5 different types of waste: paper, metal, wood, glass and plastic.
However, we encourage all structures that want to make the effort to commit to this approach and thus help to preserve the planet!
Our specialised subsidiary, La Corbeille Bleue, has more than 20 years' experience in multiple waste streams for offices, implementing innovative, intelligent sorting solutions to enable efficient collection.
WHY CHOOSE THE EASYRECYCLAGE SOLUTION ?
The EasyRecyclage solution is designed to organise upstream sorting, with the help of your employees, to enable optimal collection of your waste for recycling and recovery.
THE EASYRECYCLAGE SOLUTION IN PRACTICE:
Boxes for each waste category;
100% recyclable cardboard boxes, with completely waterproof plastic bags to contain the waste, preventing leaks and stains.
Easily identifiable boxes, strategically placed in your premises, so that your employees can identify the right box for their waste at a glance.
Results: fewer sorting errors leading to better collection and more recycling !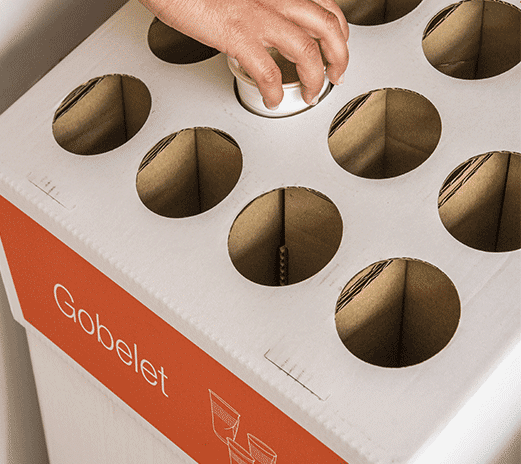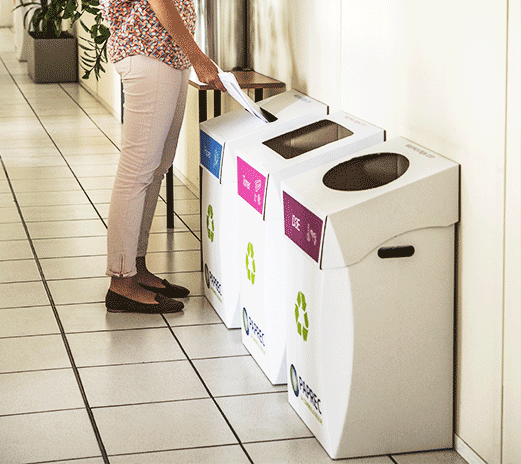 HOW DOES BUSINESS WASTE COLLECTION WORK ?
When your boxes are full, our teams come and pick them up to take them to our recycling centres. Dispatching to the right stream enables recycling and a second life for your waste: new plastic bottles, rolls of new paper, etc.
We usually organise weekly collection but can adapt this frequency to suit your constraints and requirements. We have invested in a fleet of cleaner truckers, operated by drivers who have been trained in eco-driving techniques.
BENEFITS OF THE EASYRECYCLAGE SOLUTION
The boxes are picked up directly from their office locations to avoid intermediary storage.
Once a year, we provide a recycling certificate summarising the different forms of waste for which you have implemented an at-source sorting solution and the weight of waste actually collected in each category.
For other office waste, such as printer toner, for example, we can provide specific boxes, which will also be picked up by our teams for processing and recycling in one of our specialised centres.
Do you want us to collect your tertiary waste ?