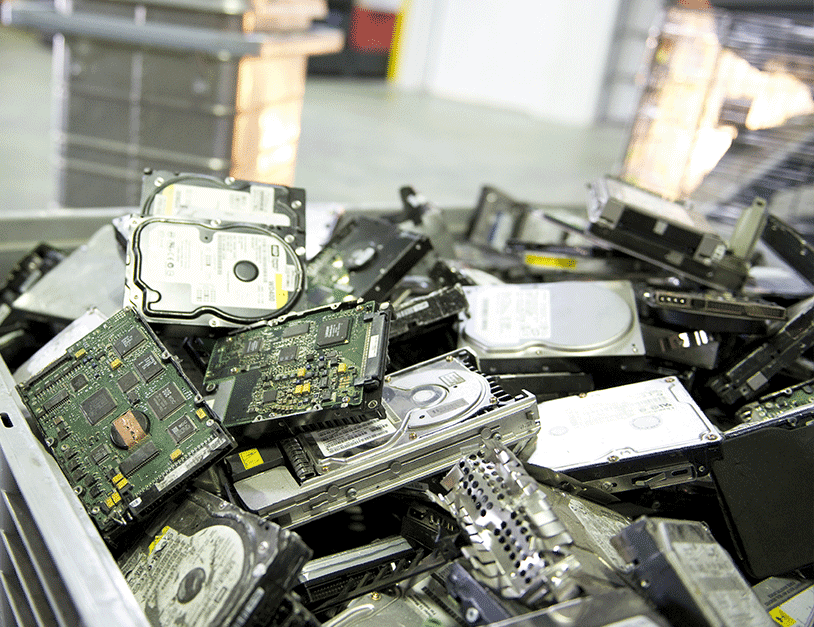 SECURE DIGITAL DESTRUCTION: FULLY CONFIDENTIAL DATA MANAGEMENT
We have adapted our WEEE recycling offer for businesses to the digital revolution, by introducing a totally secure, customised hard drive destruction service.
Hard disks are now among the most precious assets of a business, but must be managed in compliance with increasingly strict legal obligations.
Data is now managed like almost every other product, with a specific life cycle that ends with destruction.
In Europe, the General Data Protection Regulation (GDPR) requires businesses that collect data to implement the procedures necessary to prevent all leaks and to be able to delete private data if requested to do so.
With 7 WEEE agencies located all over France (Bordeaux, Castres, Tours, Chassieu, Pont-Sainte-Maxence, Nancy and Sarcelles), we work throughout the country to destroy data which is often stored on hard drives.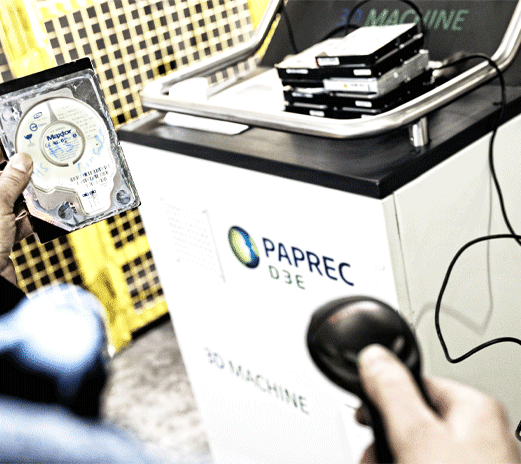 DATA DELETION: AN OBLIGATION FOR BUSINESSES
WE PROPOSE CUSTOMISED SERVICES TO SUIT YOUR REQUIREMENTS: DATA DELETION
Your hard drives are collected and transported to one of our recovery centres, where a secure system empties them completely. The disks can then be reused, in compliance with the law.
HARD DISK PUNCTURING
Special machines are used to puncture hard disks to make them totally useless and to prevent any data retrieval. The operation can be carried out at one of our sites or directly on your premises.
HARD DISK SHREDDING
Some customers have extremely sensitive data, in which case the hard drives are destroyed by a shredder. We can travel to your sites to perform this operation.
THIS SERVICE CAN BE ADAPTED TO THE CONSTRAINTS AND REQUIREMENTS OF ALL OUR INDUSTRIAL CUSTOMERS, AS WELL AS IN THE DEFENCE AND AERONAUTICAL SECTORS.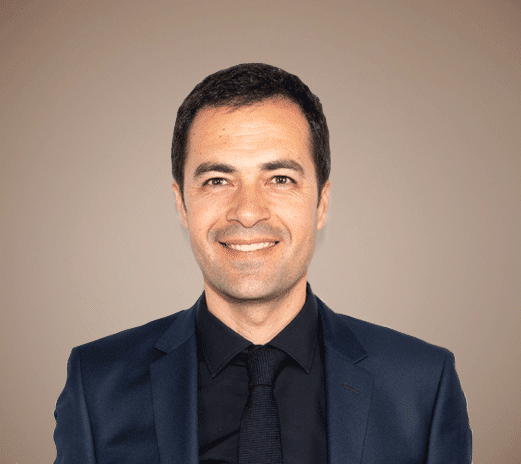 David Dias . Director of the WEEE division, Paprec Group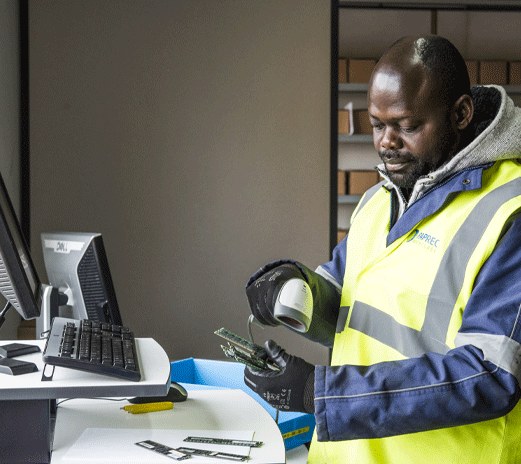 A SECURE PROCESS THROUGHOUT THE CHAIN
Our teams specialised in secure digital destruction are fully trained and certified to guarantee the integrity of our service. All our trucks are geolocated, our sites are under video-surveillance, access control systems restrict access to the most sensitive zones, and we apply seals when transporting hard drives.
We can also perform the destruction operations directly in your premises if such measures are required by the sensitivity of your data or your sector of activity.