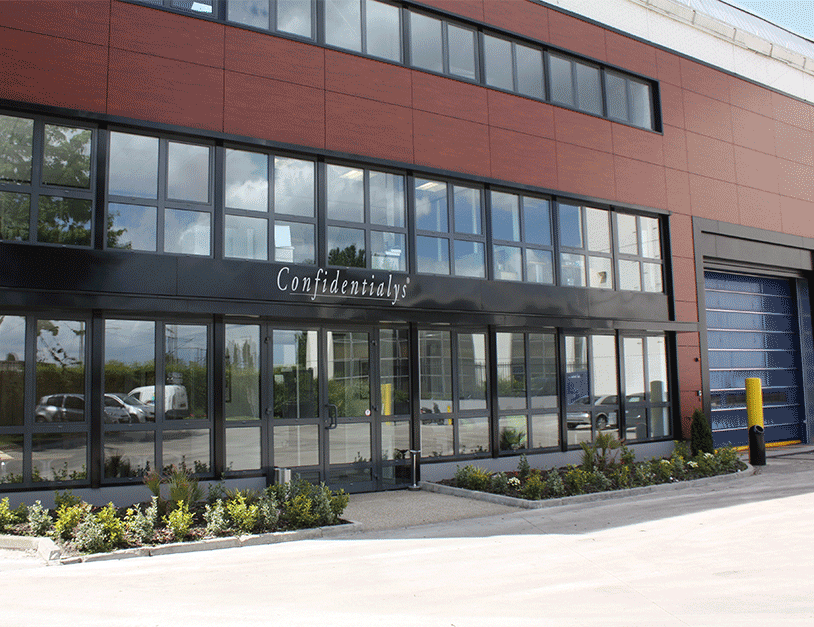 CONFIDENTIAL DESTRUCTION : TOTALLY SECURE ELIMINATION OF YOUR DOCUMENTS
We propose certified solutions in dedicated facilities for the destruction of large volumes of confidential documents containing sensitive data; we even have mobile units that can be deployed directly on your premises, throughout France.
Accumulating years of archives can represent substantial volumes for a business. After expiry of the legal conservation period, they must be destroyed, taking into account confidentiality and even top secret classification requirements.
We propose totally secure collection, destruction and recovery to prevent any data or information leaks. Confidentialys, a subsidiary of La Corbeille Bleue, has 6,000m2 of premises in Courneuve (93) and relays in our agencies throughout France:
Rennes (35), Saint-Brieuc (22), Lyon (69), Varces (38), Toulouse (31), Lyon (69), Lille (59), Nancy (57), Nantes (44), Clermont-Ferrand (63), Flers (61) and Marseille (13).
We are also present in Switzerland, through our franchised Reisswolf sites in Basel, Geneva, Lucerne and Zurich, and our expert archive destruction company, DataEx 4000.
Confidentialys has ISO 9001 and ISO 14001 certifications for its secure collection and destruction activity for level 3 and 4 documents (DIN 66399 – 1 October 2012).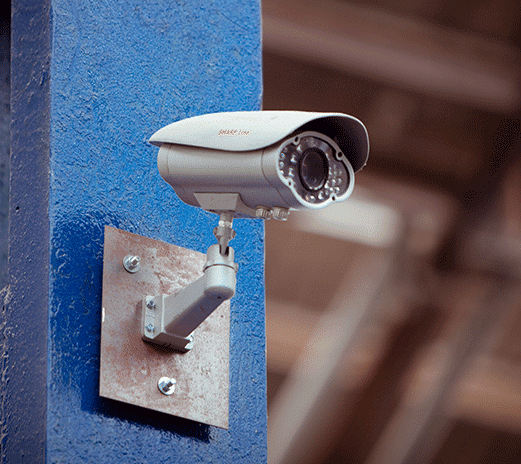 DOCUMENT DESTRUCTION UNDER SURVEILLANCE
With its efficient, innovative equipment, Confidentialys offers proven flexibility to adapt to your archive elimination campaigns. The documents collected are processed according to your requirements:
CONFIDENTIAL DESTRUCTION
Documents are rendered unusable due to the size of particles and the mixing of large volumes processed by our certified sites. For a volume of 40kg of paper, we guarantee that it is impossible to reconstitute any document. After shredding, the paper is recycled.
CLASSIFIED CONFIDENTIAL DESTRUCTION
We take our shredder truck directly to your site and certified personnel then destroy the documents in your premises under your supervision. The documents are reduced to <300mm² particles and then transported, under surveillance, to a recycling facility, where they are processed immediately.
TOP SECRET DESTRUCTION
The procedure is the same as for classified confidential documents, except for the recycling stage. The shredded documents are tipped directly into an incineration pit by the truck.
IN SITU
Confidentialys proposes a mobile document destruction service for businesses. How does it work? Fully equipped trucks come to you and shred your documents on site. Your waste, which is then impossible to identify or decrypt, is transported to treatment centres for recycling or incineration.
OUR MAIN SITE IN LA COURNEUVE IS EQUIPPED WITH VIDEO SURVEILLANCE CAMERAS, ANTI-INTRUSION SYSTEMS, ACCESS CONTROL SYSTEMS AND IS GUARDED BY A SECURITY SERVICE 24/7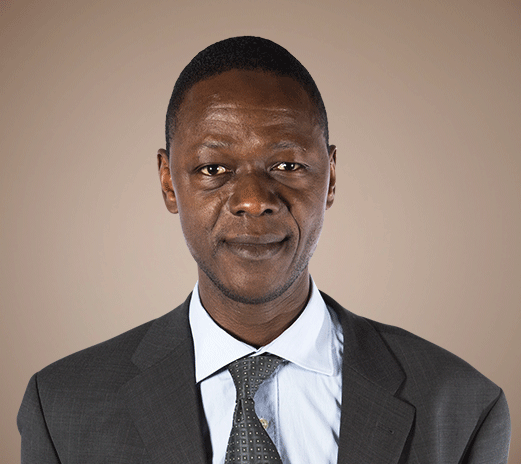 Cheikh Bousso . Director Confidentialys La Courneuve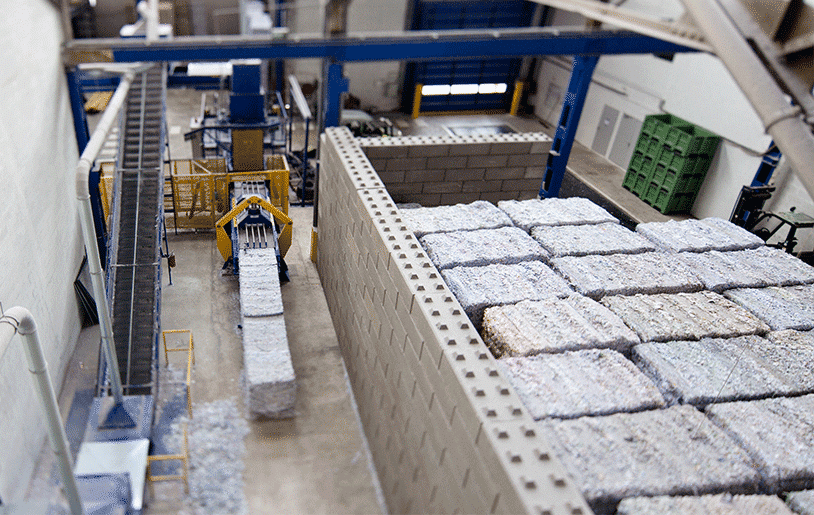 WHAT DOCUMENTS DOES THIS CONCERN ?
Paper documents are not the only documents concerned by confidential destruction. Many other formats must also be protected through to the recovery phase:
Administrative documents
Hard drives
CDs and DVDs
Magnetic tapes
VHS tapes
Judicial seals
Counterfeit property seized by customers
etc.
All sectors : ticket publishers (scratch card games, luncheon vouchers, gift vouchers, holiday vouchers, etc.), ministries, banks, etc. Paprec partners a wide range of organisations to ensure totally secure destruction of their confidential documents.
Traceability : XTRACE enables detailed traceability of your confidential documents, from deposit in the container through to destruction.
Collection vehicle traceability : Upon arrival at the waste treatment site, the truck equipped with a geolocation system is weighed to evaluate the volume and type of waste to be recycled. We guarantee traceability and compliance with norm DIN 66399: you will receive a form certifying the volume destroyed and the perfect destruction of your documents by our teams.
Container traceability :  Our secure containers are identified by a unique QRCode comprising a serial number (only usable by Confidentialys). This QRCode is scanned every time the container moves in order to track the times of pick up, arrival at the CONFIDENTIALYS site, and document destruction.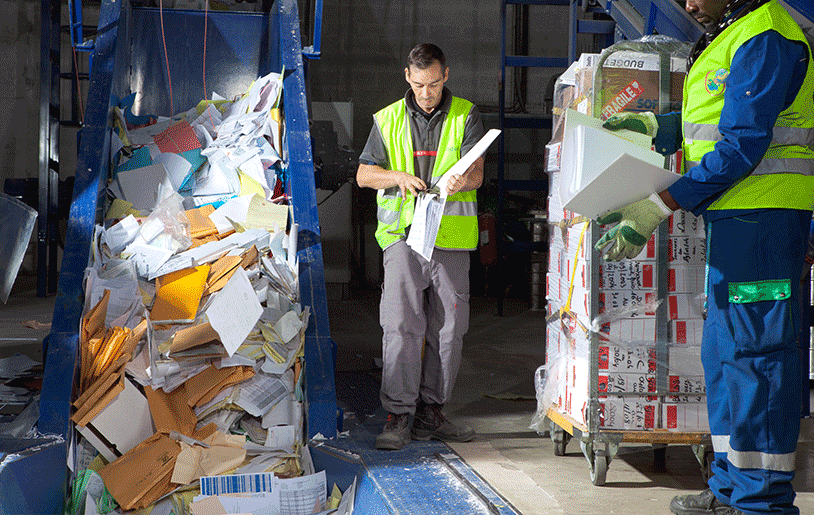 WHAT IS REQUIRED BY LAW ?
The GDPR, applicable since 2018, requires businesses to treat personal data as confidential for specific periods, such as 5 years for pay slips, for example. However, when it comes to archive destruction, you are responsible for destroying these data under perfectly confidential conditions. You may be held legally responsible if you fail to do so.
Our expertise guarantees proper processing of your sensitive document archives.
Do you want to destroy your confidential documents ?