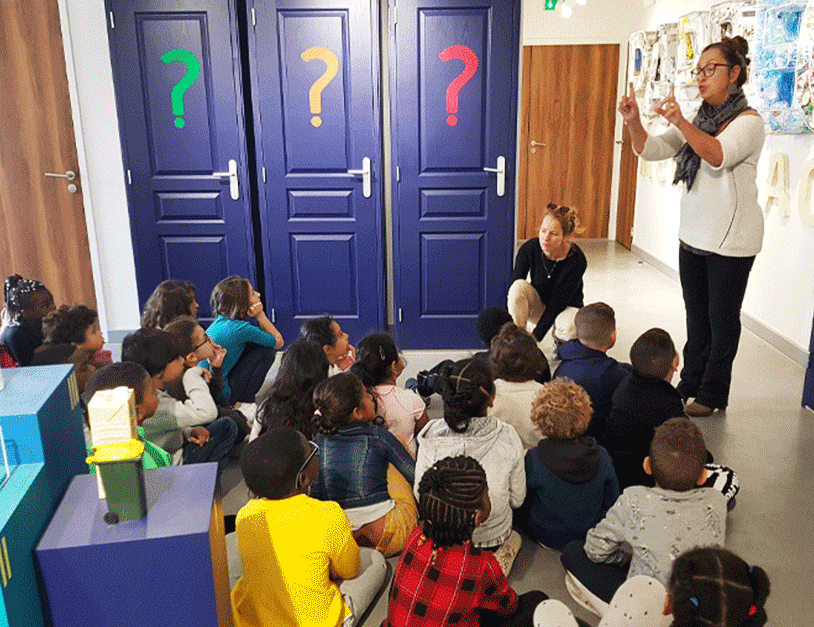 RAISING EMPLOYEE AWARENESS OF SORTING ACTIONS
Sorting awareness is one of our main concerns. Paprec, being committed to protecting the planet, is also committed to changing attitudes. Our message: waste is, first and foremost, a resource to be recovered! Teaching everyone how to recycle is fundamental, so we do what we can to raise awareness and change habits !
GIVE MEANING TO YOUR AWARENESS ACTIONS
It is not enough just to install collection and storage facilities in the workplace.
To be effective, the scheme must have meaning: each employee must be aware of the consequences of their sorting actions, which means materialising what becomes of waste placed in the right container.
This is the aim of the awareness actions that we put in place for our customers to get their employees to adopt the initiatives.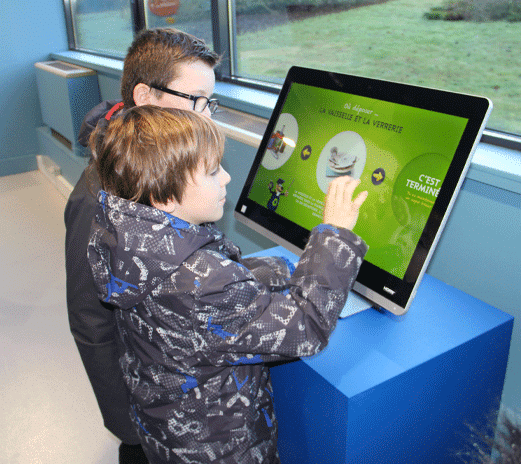 SORTING AWARENESS WORKSHOPS IN YOUR COMPANY
Ensuring all citizens adopt the recycling culture is one of the Paprec Group's priority commitments.
OBJECTIVE : TO EXPLAIN HOW TO RECYCLE BETTER AND TO OFFER A NEW VISION OF WASTE
First step: we provide you with simple, fun posters that are easily understandable; they recall the sorting instructions, explain what to do and develop the fundamental reflex actions.
Second step: organisation of sorting awareness workshops. Our subsidiary, La Corbeille Bleue, proposes workshops to all its customers.
EDUCATIONAL
Our educational tools include a number of videos and even virtual reality headsets to immerse participants in the recycling world. These workshops are highly practical and involve the employees directly.
Sorting games are organised to teach them how to dispose of envelopes with plastic windows, for example.
WE MEET EMPLOYEES TO EXPLAIN THE REASONS FOR THE DIFFERENT CONTAINERS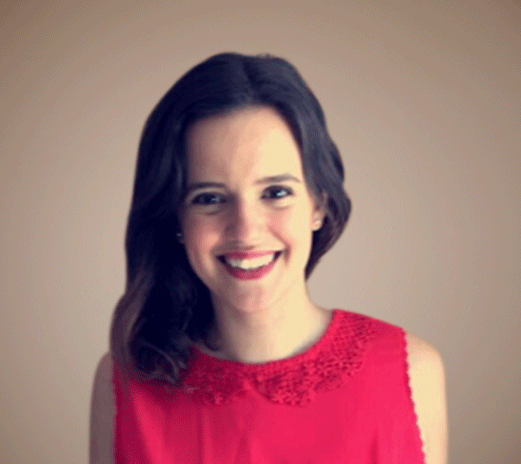 Cathy Dias . Sustainable development consultant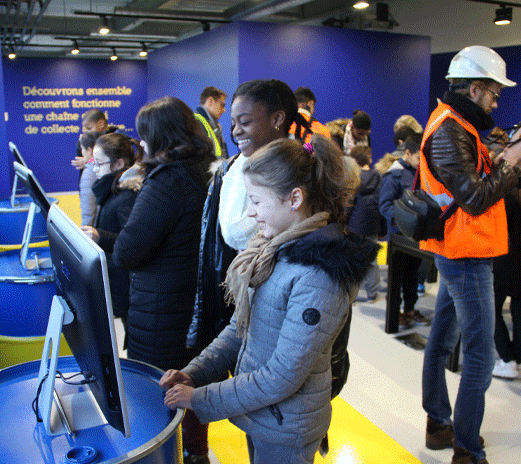 COME AND VISIT OUR PLANTS !
The group's various sites can organise tours of their facilities at your request to encourage a new understanding of the mechanisms and impacts of recycling.