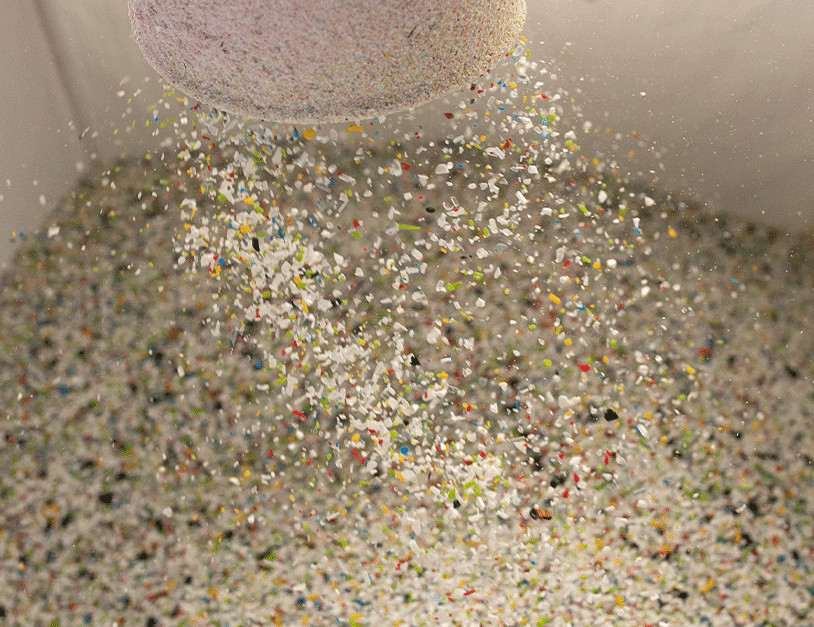 WE SELL THE RAW MATERIALS PRODUCED BY OUR RECYCLING TECHNOLOGIES IN FRANCE AND ABROAD
The waste we collect, sort and transform is given a second life. This process contributes to the virtuous circle of the circular economy. Through our subsidiary, FCR, Paprec has become a key player in the sale of recycled raw materials.
The sale of recycled raw materials is one of our group's original activities. We rank no.1 in this sector.
With their excellent knowledge of raw materials, the teams of our subsidiary, FCR, are active on France's domestic market and throughout the world.
Our offer mainly concerns five recycled raw materials:
Sale of recycled cellulose fibres (RCF)
Sale of wood
Sale of plastic
Sale of ferrous metal
Sale of non-ferrous metal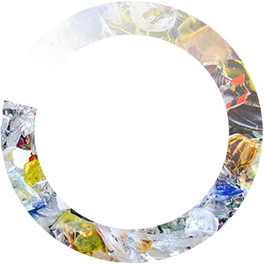 2,3M
tonnes of paper and cardboard sold by FCR every year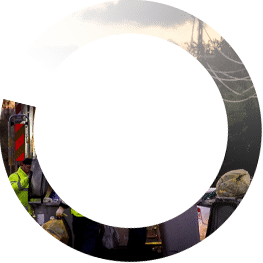 500000
tonnes of ferrous and non-ferrous metal sold by FCR every year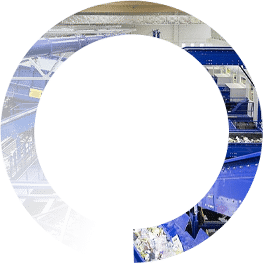 400000
tonnes of wood sold by FCR every year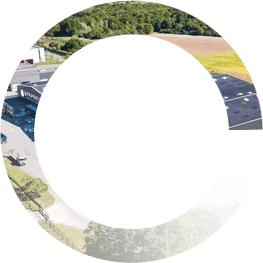 400000
tonnes of plastic sold by FCR every year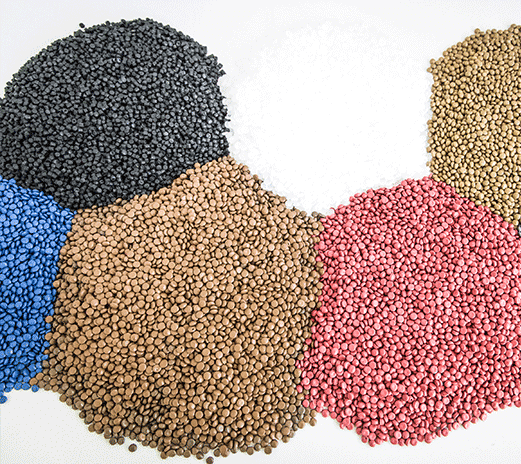 FRANCE, EUROPE AND ASIA BUY OUR RECYCLED RAW MATERIALS
After collection, the waste is sorted and recovered in one of our plants in France or Switzerland. The recycled raw materials from our sites are sold to customers, primarily in France, then in Europe and Asia. This process gives waste a new life by introducing recycled raw materials into our production cycles :
Paper makers use RCF balls to make new cardboard boxes.
The plastics industry extrudes used bottles to make new ones;
Wood specialists create new panels from recycled wood;
Steel-makers melt down metal to make new parts.
PRESENT THROUGHOUT FRANCE WITH CENTRALISED MANAGEMENT AND LARGE VOLUMES, WE MAINTAIN LARGE STOCKS OF A WIDE RANGE OF MATERIALS TO SUPPLY ALL INDUSTRIES
Stéphane Armange . Managing Director of raw material sales, Paprec Group
WE ARE RECOGNISED EXPERTS IN THE SALE OF RECYCLED RAW MATERIALS
We recycle the waste produced by businesses and public authorities that are required to implement waste recovery solutions in compliance with strict environmental norms.
The waste undergoes various processing stages in our plants in order to produce top quality raw materials. All these materials are subjected to multiple quality inspections and are packaged to optimise their transport.
All our plants have quality certifications.
RESPONSIBLE MATERIAL PURCHASING
If you want to make new products without using virgin materials, contact our trading team to benefit from its perfect knowledge of recycled raw materials and their prices.
We also have a trading room and the sector's largest database to ensure the best possible service for our customers. We guarantee the best prices for recycled raw materials, such as plastic granules, for example.