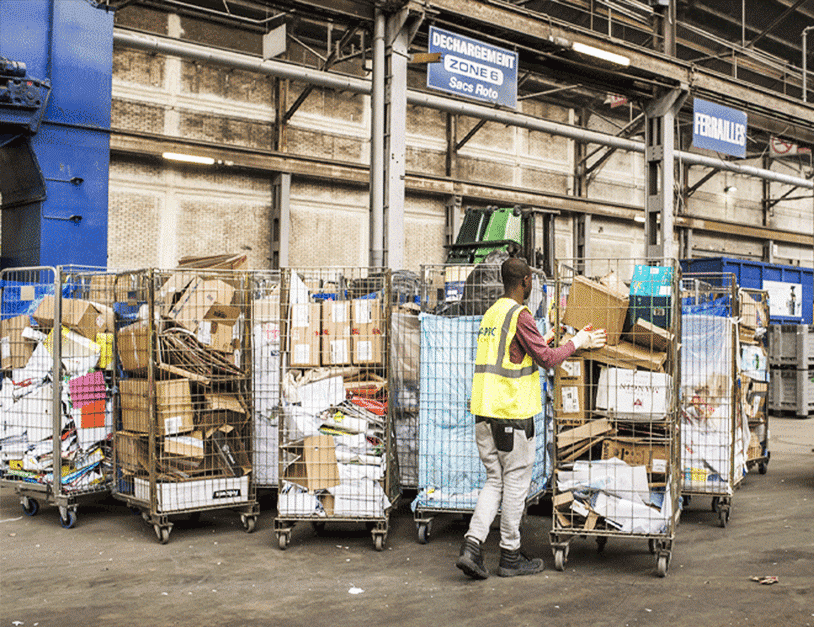 ARCHIVE DESTRUCTION FOR BUSINESSES: THE ECOLOGICAL SOLUTION TO SAVE SPACE
As companies become more digitalised, the need for paper archives declines. However, large volumes of accumulated documents often remain. Paprec has specific teams and equipment to destroy your documents, helping you to save space on your sites. A totally secure, ecological solution !
Long considered as being of the utmost importance, company archives are disappearing as more and more documents are being scanned and dematerialised.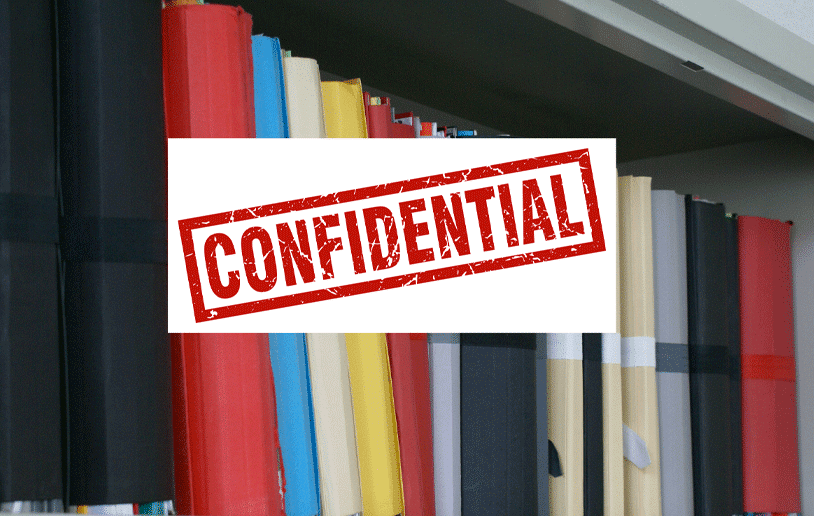 WHAT DOCUMENTS CAN BE DESTROYED AND RECYCLED ?
ARCHIVE DESTRUCTION MUST BE CARRIED OUT BY SPECIALISTS
Specialised companies guarantee the strictest confidentiality and the best possible recovery of the media destroyed.
TWO POSSIBILE TREATMENTS :
NON-CONFIDENTIAL DOCUMENTS
These are directly collected from your premises and sorted on a dedicated site: cardboard, folders, paper clips etc., are separately from the paper by hand. Each type of waste is then recycled. These operations are generally carried out by La Corbeille Bleue, a subsidiary of Paprec.
CONFIDENTIAL DOCUMENTS
These are collected from your premises and shredded so that it is impossible to recover any information from them. They are then recycled. Our specialised subsidiary, Confidentialys, coordinates the whole process to guarantee perfect security. (Internal link: to the "Confidential document destruction" page)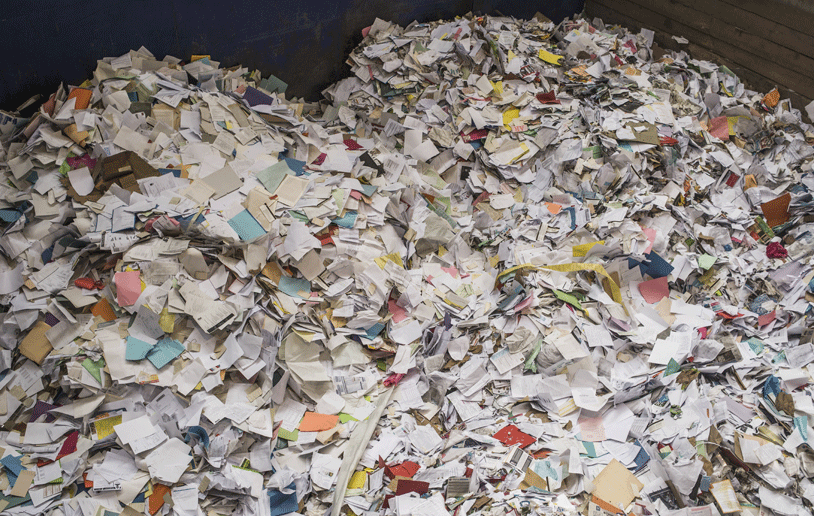 PAPREC AND LA CORBEILLE BLEUE OPERATE IN ALL SECTORS OF ACTIVITY: BANKING, MEDICAL, LEGAL, ADMINISTRATION
Didier Carpentier . Marketing Director, La Corbeille Bleue
HOW ARE THE ARCHIVES ACTUALLY DESTROYED ?
Your teams are responsible for the initial sorting operation to determine which documents can be destroyed. Depending on the volumes involved and your requirements, we can set up collection equipment on your premises: secure boxes or crates of different capacities.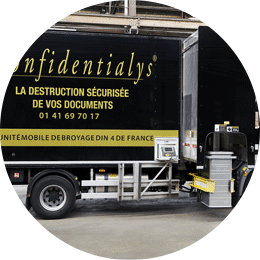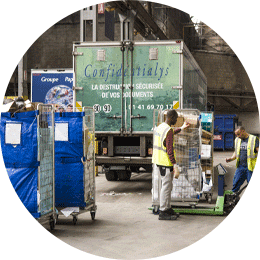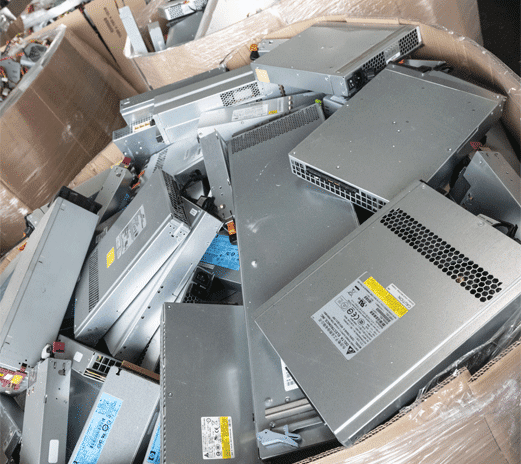 CONFIDENTIAL ARCHIVE DESTRUCTION
Archive destruction generally refers to paper documents.
However, we also process other media, ensuring confidential destruction before giving them a second life:
Hard drives
CDs and DVDs
VHS tapes
Judicial seals
Counterfeit property seized by customers
Unsold luxury textile goods
etc.