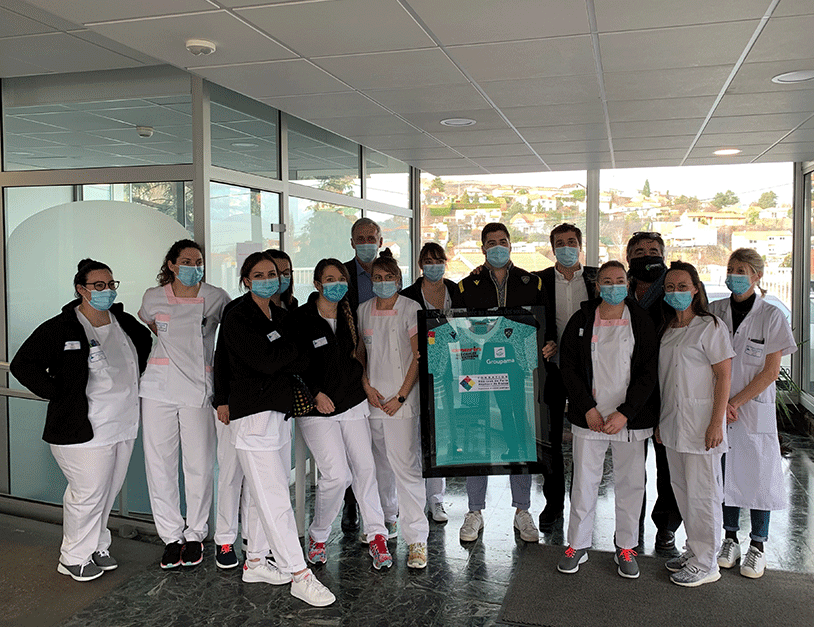 ASM CLERMONT-AUVERGNE AND THE PAPREC GROUP PAY HOMAGE TO HEALTHCARE WORKERS
On 27 December, the players of the ASM Clermont Auvergne vs RC Toulon rugby match wore specially designed jerseys as a tribute to healthcare workers.
The shirts were produced thanks to the initiative of the French National Rugby League, in partnership with the Paris hospital - France hospital foundation. This operation enabled all ASM members to show their support for the healthcare workers who have been fighting the epidemic since last spring.
To continue this tribute, we decided, along with the ASM Clermont-Auvergne rugby club, to donate these jerseys to the people most concerned.
The two partners visited the children's medical centre in Romagnat, La Chataigneraie private hospital, the Jean Perrin centre and the Hematology-Oncology department of Estaing hospital to donate one jersey to each establishment.
This symbolic action allows the healthcare workers to know that we are still thinking of them and supporting them during these difficult times.
Once again, we find ourselves in harmony with ASM Clermont-Auvergne, a team we have sponsored for more than 30 years, and with whom we share the same values.