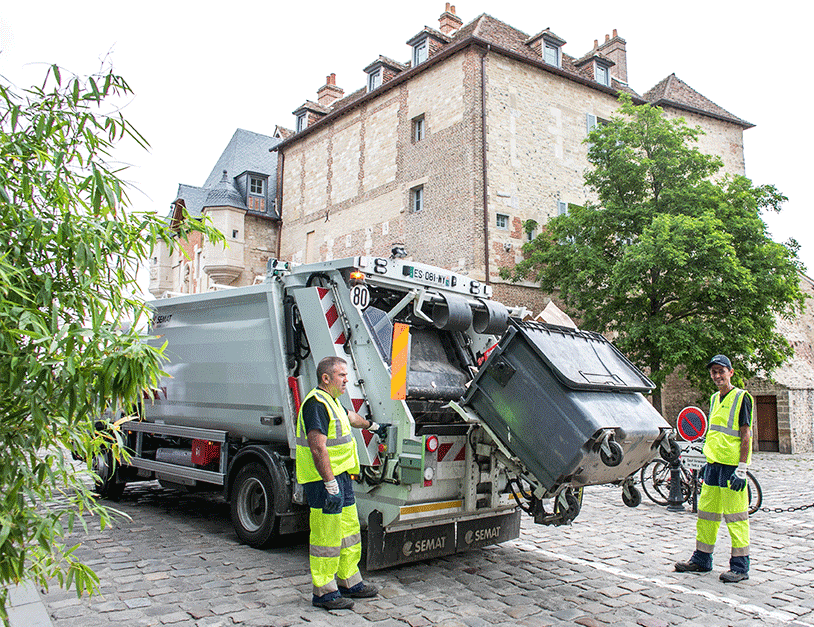 HOUSEHOLD WASTE COLLECTION: OUR INNOVATIVE, CUSTOMISED SOLUTIONS
New regulations require public authorities to reduce the volume of household waste and to guarantee its recovery. We can help implement innovative solutions to meet these requirements.
The 2015 energy transition law sets new targets for the processing of waste and these concern public authorities.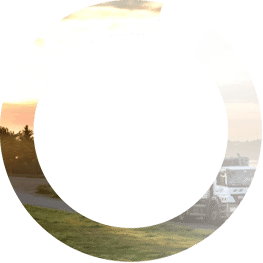 260
contracts signed with public authorities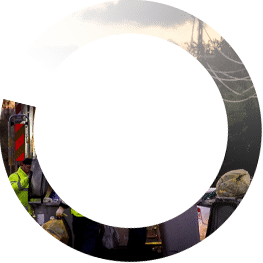 767
household waste skips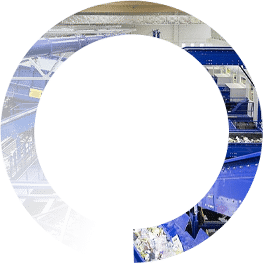 staff dedicated to collection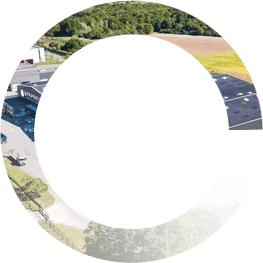 22,5 million
tonnes of household waste collected each year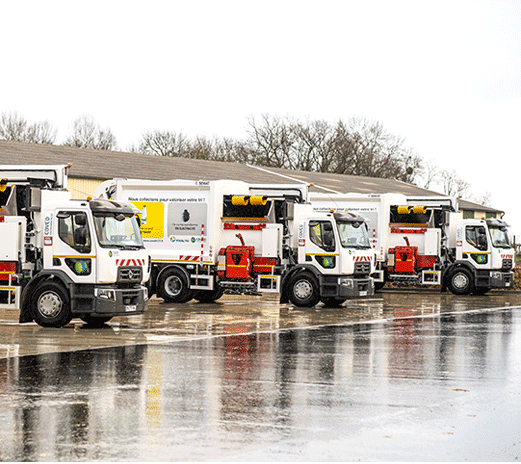 NEW CHALLENGES FOR PUBLIC AUTHORITIES
Under the obligations of the 2015 energy transition law, public authorities in France must reduce the volumes of waste produced and implement more recovery to reduce greenhouse gas emissions.
In particular, the law sets an objective for reducing waste in landfill sites by 50% by 2025. It also requires the implementation of at-source sorting of organic waste (biowaste), which represents 35-40% of total household waste volumes.
In this context, public authorities must find solutions to suit their local area, while controlling processing costs.
OUR COMPREHENSIVE SOLUTIONS FOR YOUR HOUSEHOLD WASTE
We have many years of experience in the collection, sorting and recovery of waste and propose relevant, innovative solutions for public authorities.
We take charge of all possible collection modes:
Doorstep collection
Recycling banks
Community collection
Our engineers have also developed new services to optimise our collection circuits.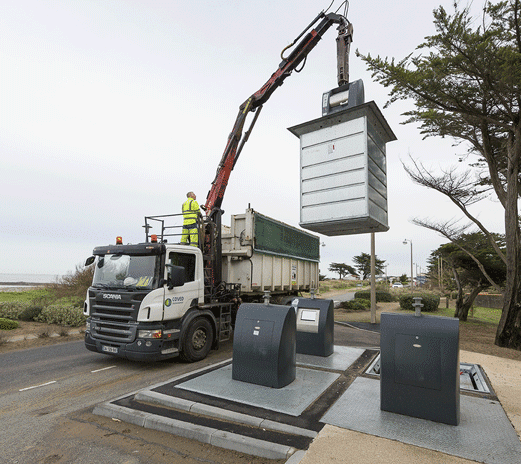 WE CONTINUE TO IMPROVE OUR SOLUTIONS FOR PUBLIC AUTHORITIES WE EXCELL AT BUILDING OFFERS TO SUIT DIFFERENT REGIONS
Pierre Allain . Director of Excellence Household Waste Collection, Paprec Group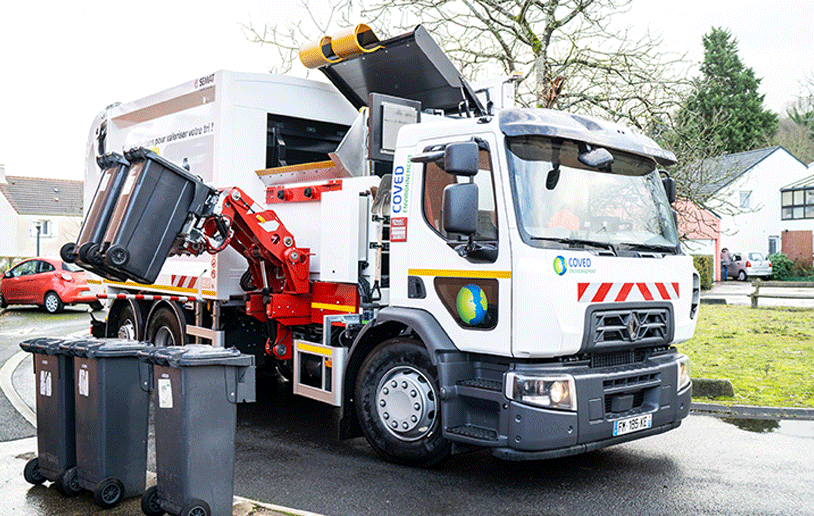 WE PROPOSE CUSTOMISED SOLUTIONS
PICK COLLECT' – SIDE-LOADERS
In rural areas and suburbs, this doorstep collection system uses a dumper truck equipped with an articulated arm. The driver uses a joystick and screen to control the arm, without having to leave the cab. Result: safe collection for personnel.
PRATI COLLECT' – AUTOMATED COLLECTION FROM RECYCLING BANKS
The principle is the same as for side-loaders but for selective collection recycling banks. This is another solution that ensures controlled costs and optimised collection circuits.
BIO COLLECT' – BIOWASTE
Paprec collects and processes biowaste to enable energy production via methanation (production of gas and heat, transformed into electricity to supply the grid).
TRI COLLECT' – OBJECTIVE: 100% RECOVERABLE WASTE
These are a sorting solutions to group all three flows at a single point: dry, recyclable waste, biowaste and wet, dirty waste. Objective: 100% recoverable waste.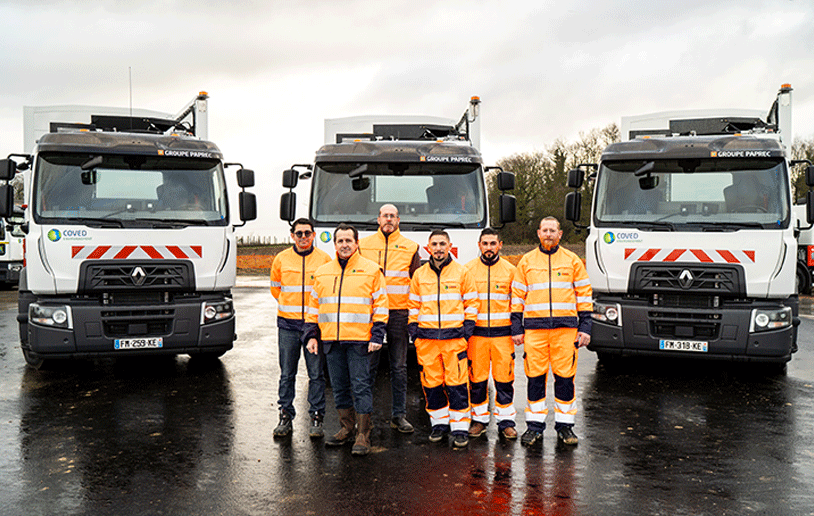 WE HAVE CREATED INNOVATIVE SERVICES FOR YOU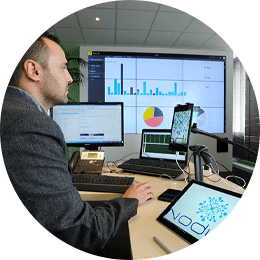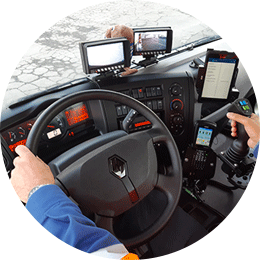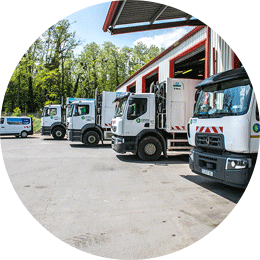 DID YOU KNOW?
Incentive-based pricing for household waste collection is a new way of financing waste disposal. It introduces an incentive portion into the tax on waste disposal. The law defines an objective for this system of 15 million inhabitants by 2020 and 25 million by 2025.
The invoicing system is based on actual measurement of the amount of household waste put out for collection by each home. Ordinary waste bins are equipped with a chip to count the number of times the bin is collected during the year. However, selective collection bins are not included in the count.
Incentive-based pricing ultimately rewards sorting efforts: the more you sort, the less you pay!