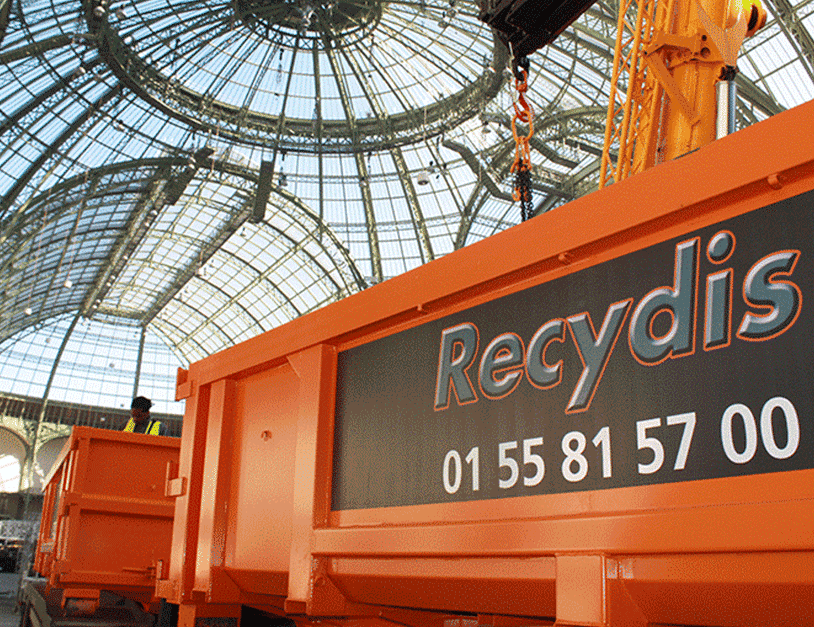 YOUR OBLIGATIONS AND OUR SOLUTIONS TO PROCESS YOUR HAZARDOUS INDUSTRIAL WASTE
Environmental risk, pollution, material damage and personal injury are growing concerns for businesses, particularly if they produce or store hazardous waste or substances.
Inflammable, noxious, corrosive, toxic, reactive or combustive waste is classed as hazardous and it requires specific handling operations, being subject to extremely strict regulations for its transport, processing and disposal.
The need for extreme vigilance is further enhanced by a desire to guarantee the health and safety of employees, the criminal liability of company directors, and risks related to company reputation.
The specialised centre, Recydis, one of our subsidiaries, provides industrial operators, small and medium sized businesses, public authorities and craftsmen with a safe solution, corresponding to their hazardous waste requirements: characterisation, sorting, transport and processing.
Recydis is present throughout France, offering efficient solutions for locals problems.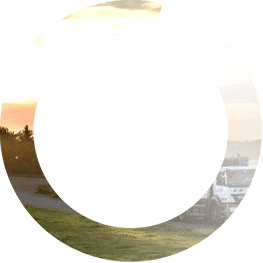 tonnes of hazardous industrial waste collected by our subsidiary, Recydis, every year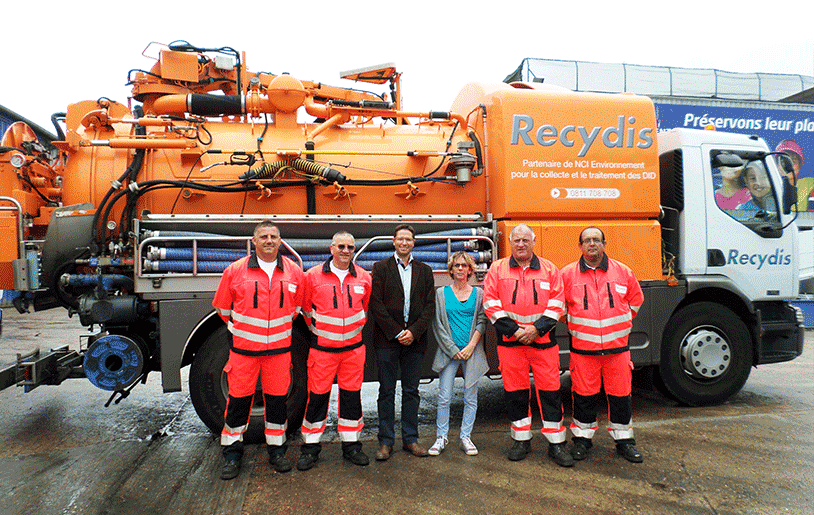 MANAGEMENT OF HAZARDOUS WASTE FOR BETTER RECOVERY
FOR EACH CATEGORY OF HAZARDOUS WASTE, WE PROPOSE A RESPONSE TO FULFIL THE ENVIRONMENTAL AND ECONOMIC REQUIREMENTS OF BUSINESSES.
Recydis, which has become a solutions integrator, designs tailored solutions to guarantee security, regulatory compliance and competitivity for its customers.
With its fleet of specific vehicles, certified for ADR transport, and personnel trained in chemical risks, Recydis has a solution for every situation.
As a transit platform operator dealing with hazardous waste, Recydis has developed know-how that enables it to act as an architect, working independently of the saturation obligations of specialised incineration facilities, co-incineration plants, and physical/chemical treatment plants.
This capacity is rooted mainly in its chemistry expertise and its capacity to select long-term processing tools that favour recovery, and transport and packaging solutions compliant with ADR recommendations.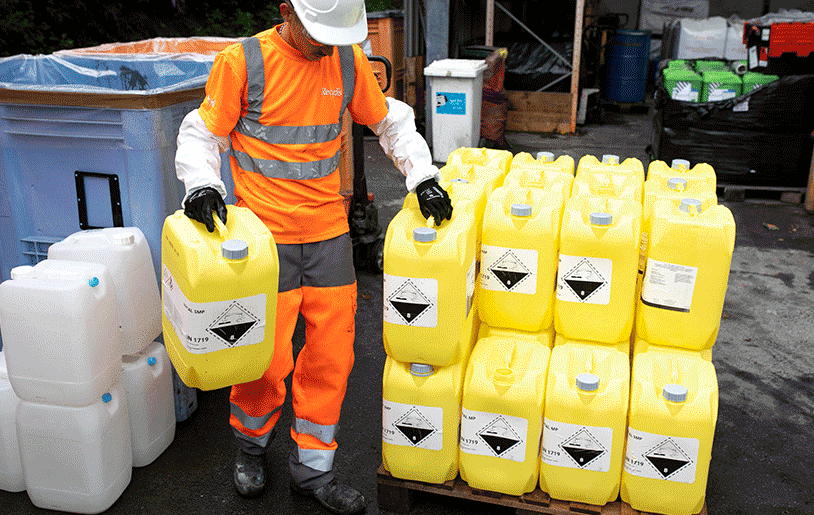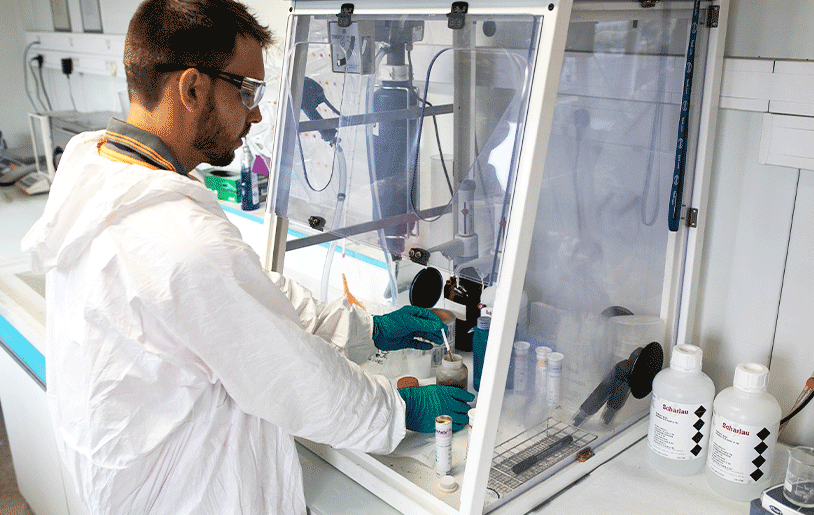 OUR APPROACH IS BASED ON A PROCESS INVOLVING SEVERAL STEPS :
Analysis of the waste (manufacturing process, type, quantity, packaging)
Identification of the streams available
Regulatory and administration inspection of processing centres (prefectural decrees, formal demands, QHSE certificates)
Facility visits and study of capacities and constraints (type, packaging, quantity, capacity, processing mode, environmental performance)
Validation (benchmarking, negotiation) of economic conditions
REPORTING AND TRACEABILITY
We provide assistance in three main areas:
Compliance with your regulatory obligations,
Achievement of your environmental targets,
Optimisation of your costs.
In addition to the traceability offered by the waste tracking form at every stage of the service, we provide data consolidation tools to enable you to access all your performance indicators and full reporting concerning the collection, transport and processing operations involving your hazardous waste.
Discover our solutions for your hazardous industrial waste