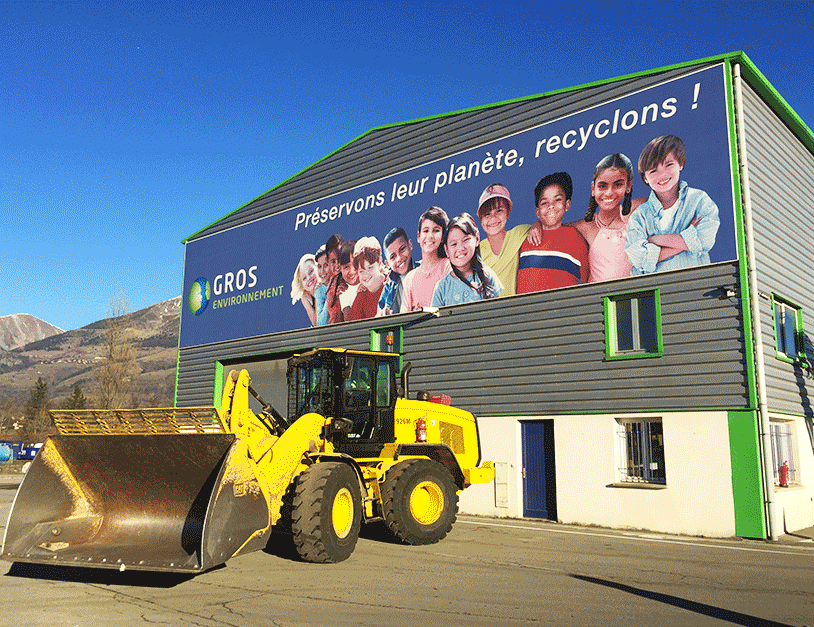 Gros Environnement, waste sorting and collection
Specialising in all activities relating to total waste management and the environment, Gros Environnement joined the Paprec group in 2010.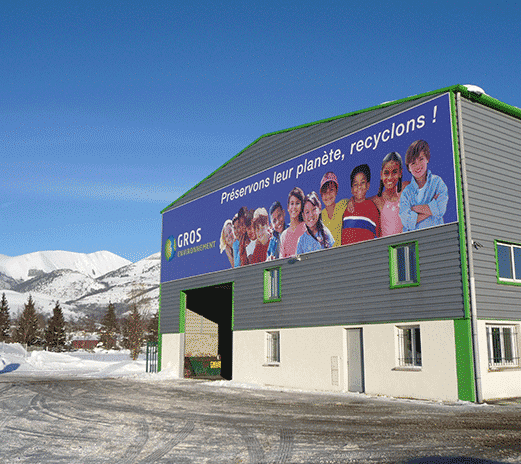 Gros Environnement, waste collection and recycling
Located in La Mûre (Isère) since 1987, Gros Environnement now processes up to 20,000 tonnes of waste a year.
With perfect mastery of waste collection and recycling techniques, Gros Environnement focuses specifically on :
Site waste: we have a sorting line and a storage facility for inert waste (formerly class 3). Gros Environnement also processes waste containing bonded asbestos and friable asbestos.
Wood: wood sorting (A and B) and shredding (on site or at the customer's site using a mobile shredder)
Ordinary industrial waste: sorting and recovery
Cardboard: baling with a baling press
Paper: sorting and recovery
Green waste: shredding (on site or at the customer's site) and delivery to farmers for mixed composting
Domestic waste: operation of a storage facility for non-hazardous waste (formerly class 2) on behalf of a local authority
Plastics: sorting plastic films (PEBD) and loose hard plastic from collection containers via a sorting line.
stay informed on linkedin