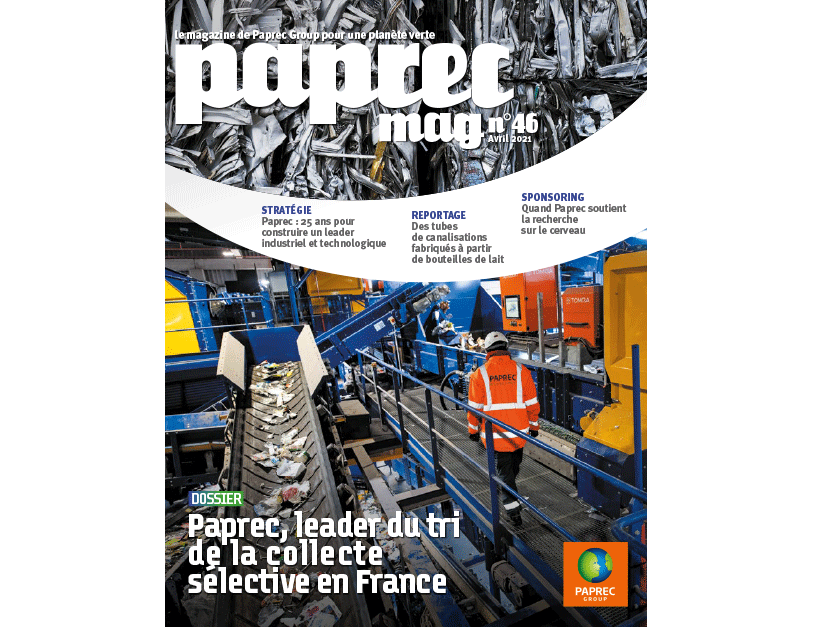 Read the latest issue of the Paprec group's magazine for a greener planet, Paprec Mag.
CONTENTS OF THIS ISSUE OF PAPREC MAG :
INTERVIEW 
The editor of L'Usine Nouvelle looks back at the 2020 "Industrial Executive of the Year" prize awarded to Jean-Luc Petithuguenin.
STRATEGY
25 years of industrialisation at Paprec to recover increasing quantities of waste.
FEATURE 
The new XL recyclable waste sorting centres in Illats (Gironde), Lansargues (Hérault) and Nanterre (Hauts-de-Seine).
REPORT
Paprec Plastiques 71 in Chalon transforms PEHD plastics from selective waste collection on behalf of Polieco, a manufacturer of tubes for use in construction.
SPONSORSHIP/PATRONAGE:
Paprec supports the Paris Brain & Spine Institute.