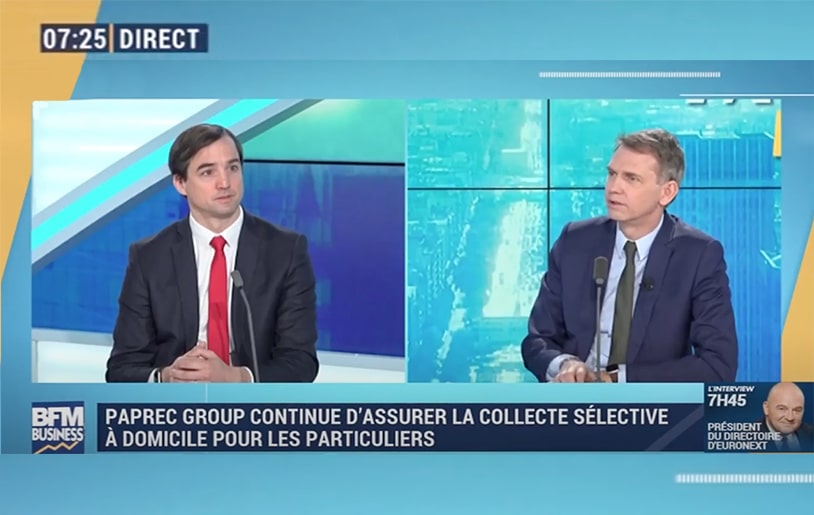 COVID-19 : "PAPREC SERVING THE NATION"
Sébastien Petithuguenin, Managing Director of the Paprec Group, was a guest on Good Morning Business, with Christophe Jakubyszyn.
On the channel's flagship morning show, he explained how the Paprec Group's teams were at work, fulfilling their priority missions of collecting and processing waste during the coronavirus epidemic.
Enabling them to continue to do this job safely has been one of the permanent concerns of the group's management team.