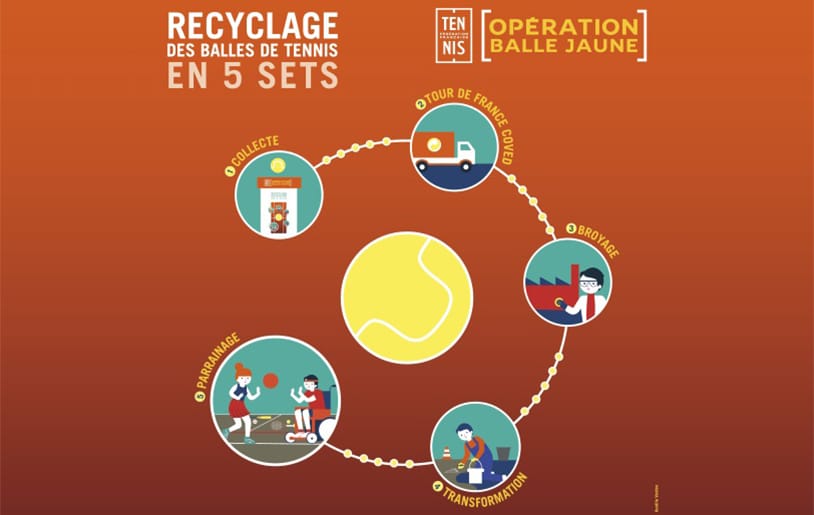 COVED ENVIRONNEMENT : LAUNCH OF THE YELLOW BALL OPERATION!
For the past eleven years, we have been collaborating with the French tennis federation to recycle their used balls.
We have a driver who collects the balls from the federation's regional head offices. The rubber is separated from the felt and recovered to make flooring for sports halls. Since the beginning of the operation, 40 floors have been provided free to social or philanthropic facilities (rehabilitation centres, special education institutes, physical education institutes, children's hospitals).