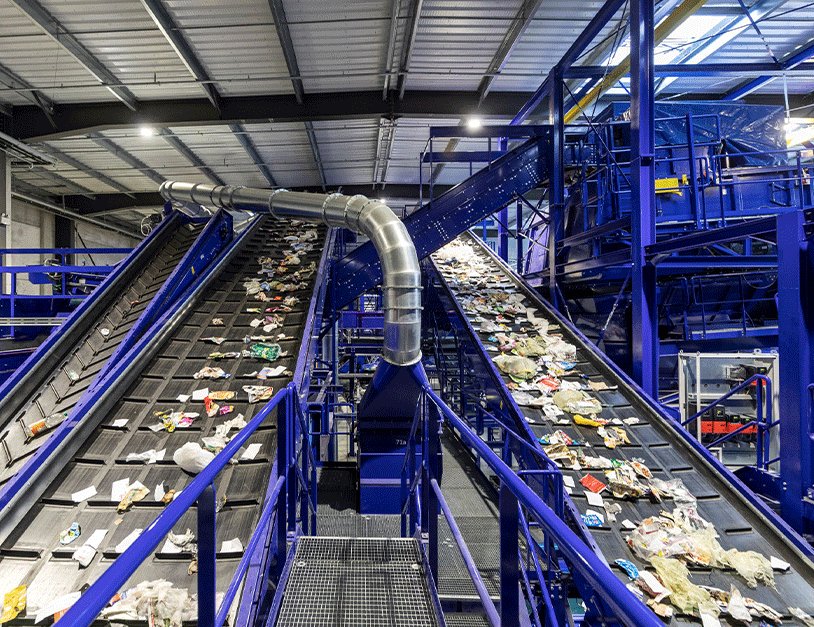 ANOTHER VICTORY FOR PAPREC IN SELECTIVE COLLECTION SORTING
SPL Tri Val-De-Loir(e) has signed a contract with Paprec for the design and management of a new selective collection sorting centre. This will be the 32nd centre managed by Paprec.
SPL Tri Val-de-Loir(e) has just announced that it has chosen the French recycling leader to design, build, manage and maintain its future sorting centre.
Paprec and its partners will be charged with enabling the switch to extended sorting instructions and thus enabling the region to recover all plastic packaging (pots, films, trays, etc.) as well as the usual bottles and containers.
SPL Tri Val-de-Loir(e)'s future plant will be located in the centre of the region, in Parçay-Meslay, near Tours (37) and will receive 53,000 tonnes of selective collection waste per year.
It represents an investment of €40 million for this new collective entity, which comprises nine local authorities and serves 900,000 habitants.
The plant should be in service by the end of 2023.