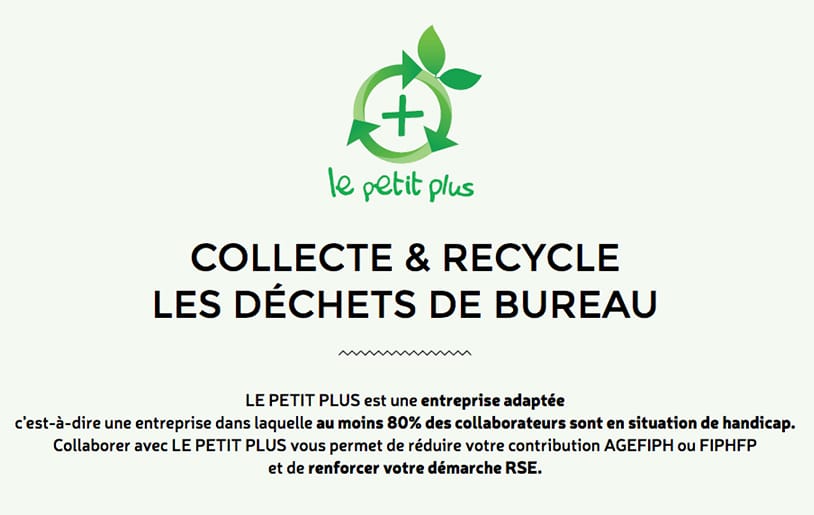 Alliance with Fastroad to integrate Le Petit Plus
Expert in the employment of people with disabilities, Le Petit Plus is now part of our group.
The employees of this disability-friendly company based in Seine-Saint-Denis are specialised in the collection and sorting of office waste.
80% of its employees are people with disabilities. For more than 10 years, we have been actively contributing to the social and solidarity economy.
97 disability-friendly companies and ESATs (sheltered employment structures) are now connected with the totality of our 210 sites in France.