A pilot project for recycling batteries from electric vehicles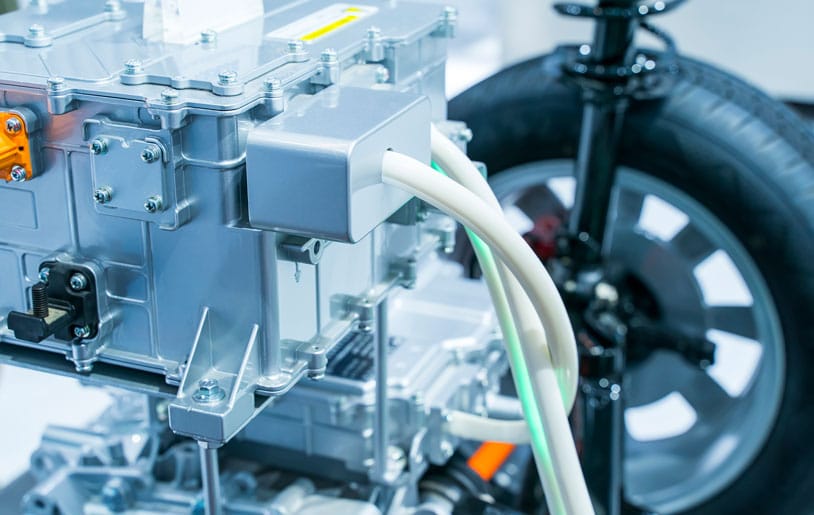 In September 2021, Paprec joined forces with leading manufacturers to assess an innovative process for recycling the metals contained in electric vehicle batteries.
This consortium includes Orano, a major player in the nuclear energy industry, MTB Manufacturing, a manufacturer of extraction machines, the battery specialist Saft, and CEA-Liten, a laboratory specialised in research on renewable-energy storage and production.
Sharing our expertise to innovate in battery recycling
Combining our areas of expertise allows us to control the entire value chain. Paprec collects and dismantles battery packs, MTB produces and supplies equipment, Saft manufactures new batteries using materials recycled by Orano, and the CEA provides its research expertise along the entire cycle.
Recycling to produce new battery components for electric vehicles
The consortium's members have perfected a process for purifying and recovering the separate materials (lithium, cobalt, nickel, etc.) contained in batteries used in electric vehicles to recycle them and produce new battery components. This project is called RECYVABAT (Recycling and Recovery of Batteries). The stakes are high: by 2030, the number of electric vehicles on the world's roads is projected to increase from ten million to 100 million.