Executive committee
Discover the profiles and backgrounds of the members of Paprec's Executive Committee.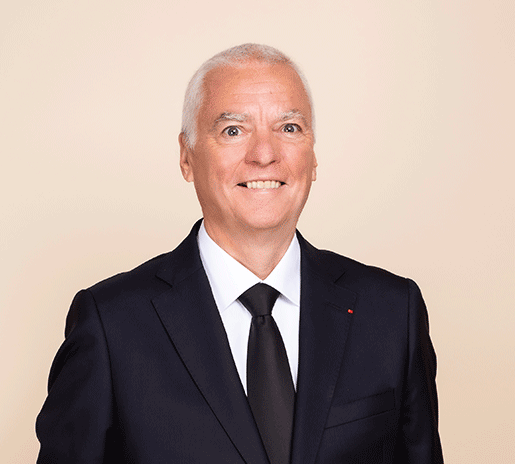 CEO and founder
Graduating from Essec in 1979, Jean-Luc Petithuguenin served as management controller, finance director and managing director of a construction company. In 1990, he became a project manager at Compagnie Générale des Eaux, and then took over the recycling and industrial cleaning branch as managing director (15,000 people). He acquired Paprec in 1994, and is still the CEO and founder.
In 2000, he also founded the Helios group, the French leader in road markings, and remains its CEO.
Members of the Executive Committee
General Manager
A graduate of the École Normale Supérieure, Sébastien Petithuguenin also has a degree from the École Nationale de la Statistique et de l'Administration Économique (ENSAE 2001).
After working in England from 2000 to 2003 as a Business Analyst at Comex UK, Sébastien Petithuguenin joined the Paprec group as a project manager. He became Deputy CEO in 2007, then Managing Director for IT, the plastics divisions, WEEE and La Corbeille Bleue and then Group Managing Director in September 2019.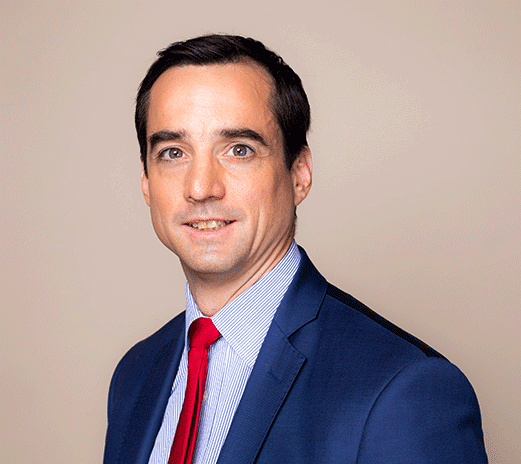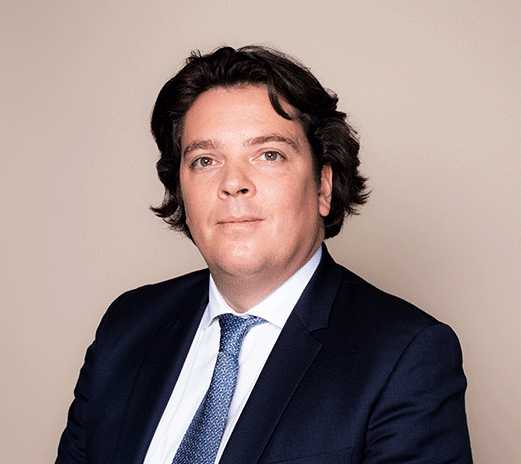 Executive Vice President
Graduate of the MBA programme at the European Business School. After five years at Burrda Sport, a subsidiary of Qatar Sport Investment, as a Sales Manager, Mathieu Petithuguenin joined the Paprec group in 2014 as Deputy Sales Director.
He is responsible for developing the group's key accounts and for the procurement department.
He was appointed Executive Vice President in September 2019.
Group Chief Financial Officer
With an Executive MBA from HEC and a degree in accountancy, Charles-Antoine Blanc is also a graduate of the Skema Business School.
After 10 years with Ernst & Young in the Transaction Services (2003–2006) and Corporate Finance (2007–2013) departments, where he worked for companies in the business services sector, with a specific focus on environmental services, Charles-Antoine Blanc was appointed Chief Financial Officer of the Paprec group in 2013.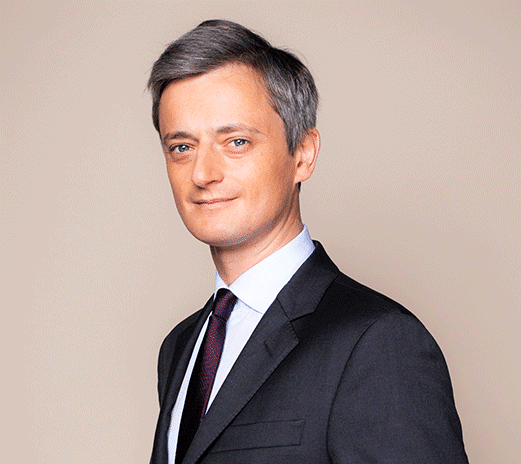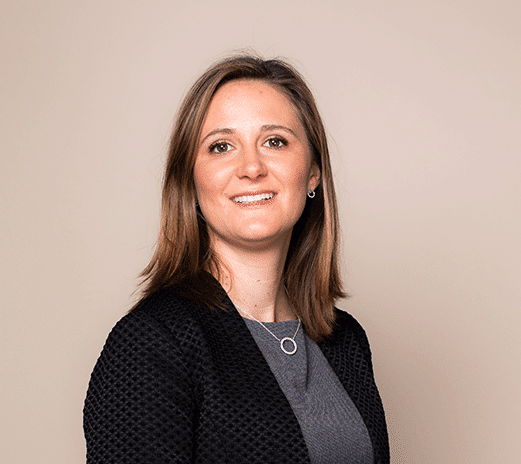 Group General Secretary
With a master's in environmental law, specialising in waste, and a first degree in pollution and nuisance, Claire Boursinhac joined the Paprec Group in 2007 as an environmental officer.
She became environmental manager before leaving the QSE department in 2014 to join the legal department.
After further roles in the insurance and fire divisions, she now occupies the post of Quality, Safety, Environment, Insurance and Legal Director.
Managing Director of Subsidiaries for the East Region
Aged 53, Eric is a graduate of the Ecole Supérieure Internationale d'Administration des Entreprises, specialising in Finance.
He began his career in 1991 in the Groupe Bouygues finance department, working for the Screg and Colas subsidiaries, first internationally and then in the Paris region.
In 2001, he joined Coved in Lyon as the finance director for the eastern region. He completed his general management training at HEC in 2003 and was appointed south-eastern regional director at Coved.
Eric Teilhard has been the Executive Vice President of Coved's eastern region since 2014.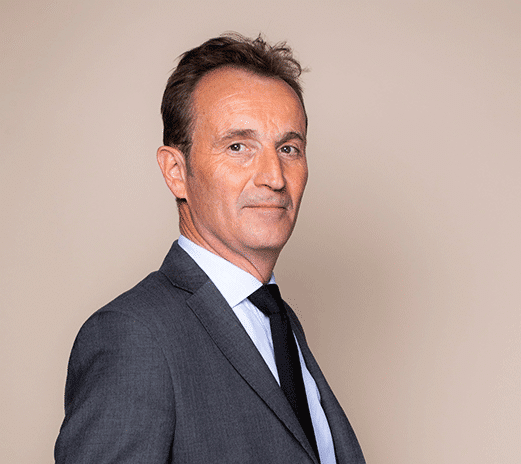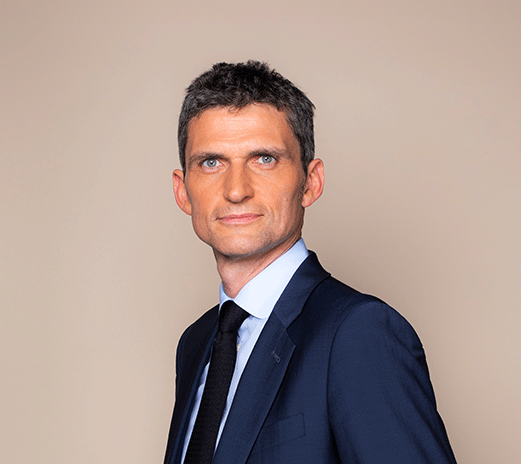 Managing Director of Subsidiaries for the Greater IDF Region
Graduating from the Institut National des Sciences Appliquées with a specialisation in civil engineering, urban planning and the environment, Erwan Le Meur began his career as an Environmental Engineer at ADEME before becoming Sales Director at Yprema. In 2008, he became a consultant for the EACM firm, putting together projects relating to waste and polluted sites.
He joined Paprec Group in April 2010 as director of the Paprec Chantiers offices in Ile-de-France. In 2013, he was appointed Executive Manager responsible for the group's national construction waste centre. He is also chairman of the Communauté Portuaire de Gennevilliers and of the construction waste recycling branch of Federec.
Executive Manager and Administrator
Executive Manager since 2008 and Administrator since 2010, Jean-Christophe Elie, who was Management Control Director of the Paprec Group for five years, is now responsible for missions relating to the Group's management and administration.
He is a graduate of the Ecole Supérieure de Commerce ESLSCA (1987) and worked for Elyo-Cofreth (Suez–Lyonnaise des Eaux group) as an internal auditor from 1988 to 1991.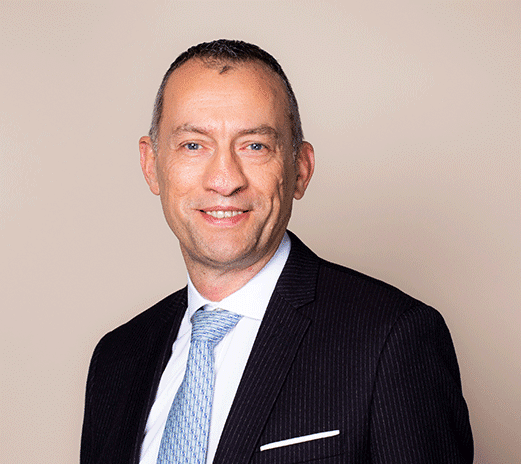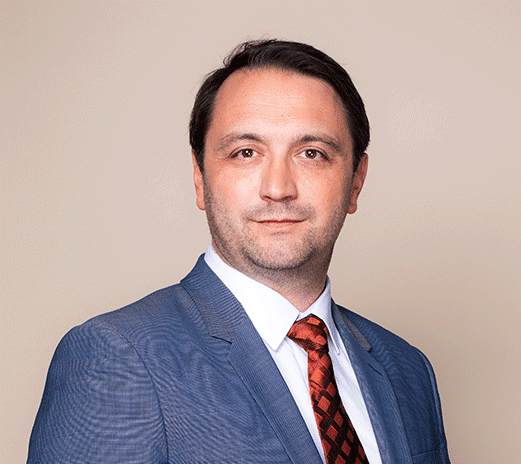 Managing Director of Subsidiaries for the Hauts-de-France & Normandy Regions
A civil engineer from the Ecole des Mines and holder of a DEA postgraduate degree in solid-state physics, Jean-François Régé worked in industrial marketing for Arjowiggins for 10 years, and then in transport and logistics at Geodis and Gefco as sales director and subsidiary director.
He joined Paprec in 2017 as northern regional director. In his new role, Jean-François joined the Executive Committee.
Managing Director of Subsidiaries in the South Region
Aged 47, Olivier is a graduate of ENSIL, the École Nationale Supérieure d'Ingénieurs de Limoges. He then began his career in recycling, in France and abroad.
In 2006, he took over the management of AES (Action Environnement Services) in Saint-Paul-La-Roche (Dordogne), which specialises in green waste recycling and the recovery of sludge from water treatment plants. This company of about 50 people, with two sites in Dordogne and Gironde, was acquired by the Paprec group in 2011.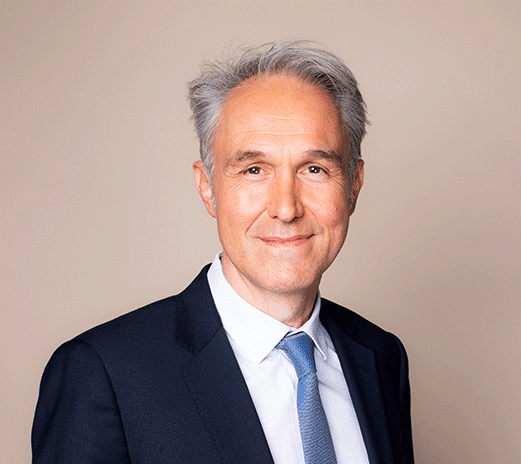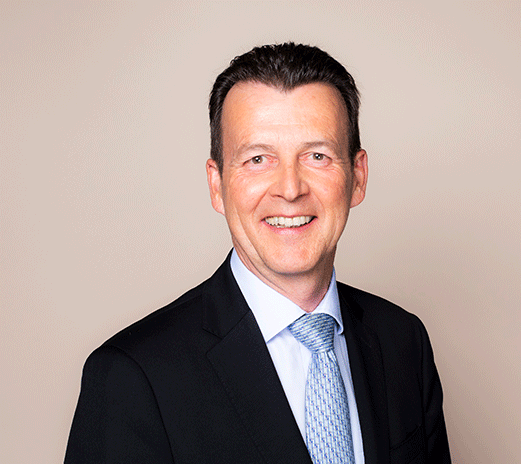 Managing Director of Final Waste Management Operations
Aged 58, Pascal is a graduate of INSA Lyon in energy engineering specialising in economics, environment and ecology. After working at Compagnie Générale des Eaux, Sita and Ortec, Pascal joined the Paprec group in 2001 as Executive Manager. He has played an active part in developing the group's various activities.
Pascal Mettey has led the group's final waste management activity since 2011. Following the acquisition of Cheze, NCI, Coved and Ikos, Terralia and its design office are now optimising annual storage capacity for non-hazardous and inert waste of over two million tonnes spread across 47 facilities throughout the country. Terralia has thus become the third-biggest operator in this market in France.
Managing Director of FCR
After General Management studies at ESSEC, Stéphane Armange began his career at Derichebourg Ouest as a sales representative in 1990. He joined GDE in 1995, occupying a number of posts until he took over the management of paper recycling.
At Paprec Group since 2000, his roles have included Sales Director and CEO of FCR (materials sales unit).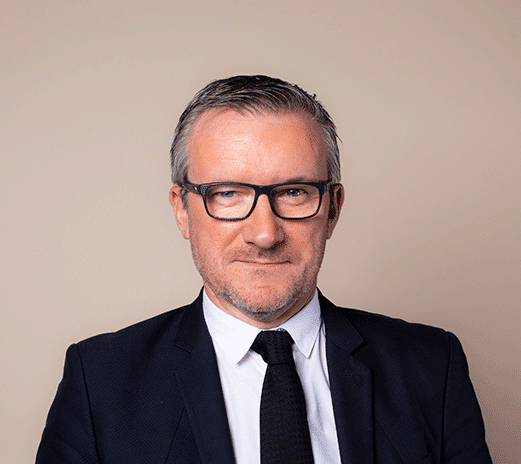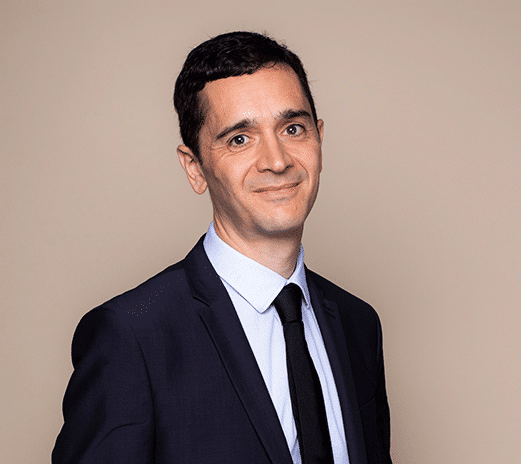 Group Human Resources Director
Aged 41, Stéphane has a master's in law and a postgraduate diploma in HR (2000). He began his career at Cofiroute working in payroll, moving on to employment law and labour relations before becoming HR Director between 2006 and 2010.
He was HR Director for the South-West Region at Vinci Construction France from 2010 to 2014, then Deputy HR Director for the ADP Group, HR Director for Paris-CDG airport and Director of Airport Operations for the ADP Group.
Stéphane joined Paprec Group as Group HR Director in April 2018.
Group Commercial Director
With a diploma in accountancy and management from ICS BEGUE Paris, he gained sales experience in several sectors, including a sales post at Veolia Environnement from 1997 to 2000, before joining the Paprec Group, where he is now Group Sales Director.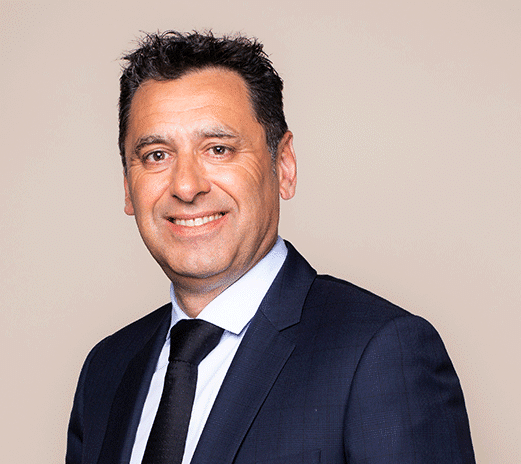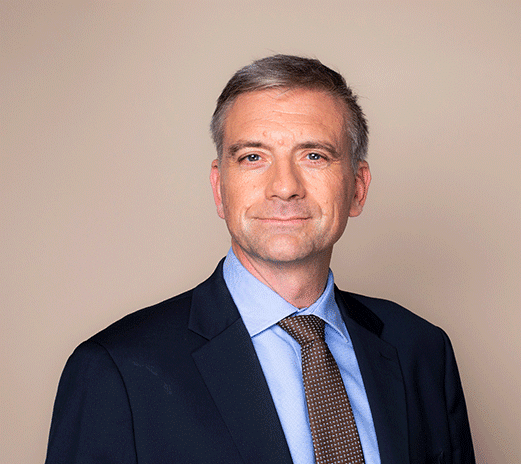 Deputy CEO
A graduate from ESSEC in 1994, and also the holder of an accountancy and finance diploma, Stéphane Leterrier was a financial auditor at Mazars and then management control manager at Pernod-Ricard. In 2001, he joined Sita (Suez Environnement Group), where he held a number of management posts until 2014, including Managing Director of the Mediterranean Region and then the Centre-East Region. He is now Deputy CEO responsible for public authorities and major projects.
Holding Company Director
With a master's followed by a doctorate in HR, Sylviane Troadec joined the Paprec group in 2001 to create the HR, Quality, Environment and Safety functions.
She had previously held project management roles at SFR Cegetel and operational and quality management positions at Compagnie Générale des Eaux, after starting her career in training management.
She is now HR Director for all senior executives.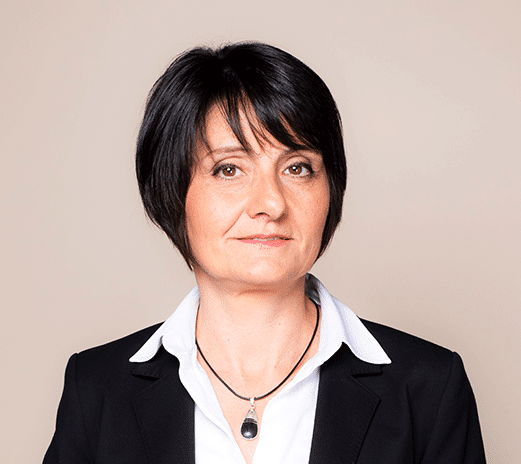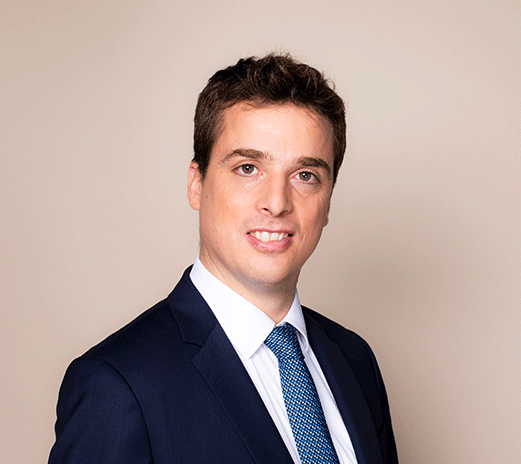 Group Director of Corporate Communications
Graduating from Sciences-Po Lille (class of 2007) and CELSA (specialising in journalism), Thibault Petithuguenin first worked as a journalist and reporter before joining Paprec in 2011 as editor-in-chief of the group's publications.
He is now Paprec's Group Communications Director.
Managing Director of Subsidiaries for the West Region
Aged 50, Thierry is a graduate of the Ecole de Commerce Weller in Rennes and Supgeco Edhec La Rochelle. He began his career at Sita, where he stayed for 18 years in a variety of management roles, mostly in western France and in Burgundy/Franche-Comté.
After a three-year period as an entrepreneur in second-fix construction, he joined the Paprec group in July 2013 as Deputy Regional Director for western France (Brittany, Pays de la Loire, Charentes).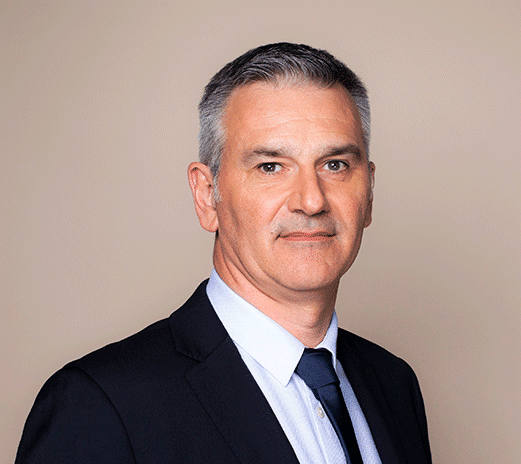 Find the Paprec employees